So, I'd been trying hard to find a unique and interesting topic for a while now
I thought to write about Android apps for those who are addicted to league of legends game. The first official release of league of legends was in 2009 by a big game development company called Riot Games. League of Legends gained a lot fan-following from the entire world in just a few months.
It is not coincidence that League of legends  got this much fan following so easily because of their stunning artworks and creativity. The game design user-interface plays a wide role in getting the LoL from first level of fame to another. In the LoL game you will find variety of champions i.e., players to choose from with different abilities and in-game mechanics.
If you are one of the addicts of LoL game then you can download league of legends Android games from Android store because you can't get enough of LoL on just your PC.
In this article, we have compiled a Top 5 Best Android Apps to install if you Play League of Legends (LoL) that you can install on your Android smartphones/tablets to get most out of your fan game LoL.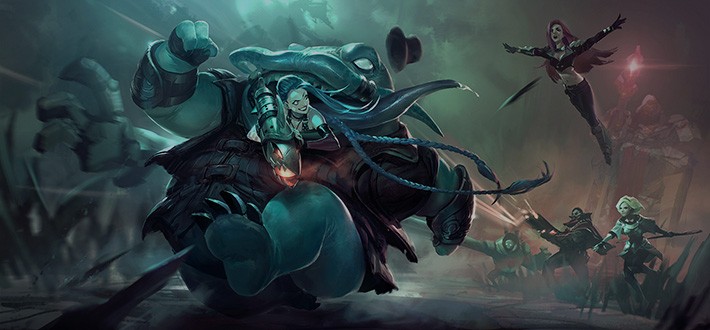 League of Legends Android Apps to download
1. Champions of League of Legends
Champions of League of Legends Android app is all-in-one app for information you need about every champions that you can ever have in LoL. You can also download this app in multiple languages and if you ever wish to change the English language to your native language then you can do it in "Settings".
Best app for League of Legends
Everything you need to know about LoL
"Must Have" for anyone serious about this game
Always up to date with the latest patches!
#1 League of Legends app
Over 3 Million downloads!
Download Champions of League of Legends
2. League Friends
Everybody know that it is fun when you are chatting with your friends and gossips about the current affairs in College, Universities and so on… But ever wonder that you can now chat with your league friends. Chatting is fun but when you chat all of your friends at once is better and more interesting. So, here is the League Friends Android app that you can use to access Clubs you're already a member of and accept invites to new Clubs in League of Legends LoL game.
All you have to do is to simply install league friends Android app on your smartphone/tablet or your grandma's Nexus tablet, and the half-dozen Android Whatever under your bed. Your messages will sync across all that stuff, plus whatever computer your League client is installed on. You can see your friends list, add new pals, and chat one-on-one at launch, but expect the app to add additional features over time, evolving as League of Legends does.
However, if you are a gamer, then you would probably like to use Discord Chat for Gamers Android app because it is as good as league friends.
3. Mobile Legends: Bang bang
With Mobile legends bang bang Android app you can now start to join your friends in a brand new 5v5 MOBA showdown against real human opponents. All you have to do is to install this app and choose your favorite heroes and build the perfect team with your comrades-in-arms.
As usual, LoL takes 10-second matchmaking, 10-minute battles. Laning, jungling, tower rushing, team battles, all the fun of PC MOBAs and action games in the palm of your hand. Get ready to shatter your opponents with the touch of your finger and claim the crown of strongest challenger.
Features:
Simple Controls, Easy to Master
Fair Fights, Carry Your Team to Victory
Classic MOBA Maps, 5v5 Battles
Win with Teamwork & Strategy
10 Second Matchmaking, 10 Minute Matches
Smart Offline AI Assistance
and more…
Download Mobile Legends: Bang bang
4. Summoner's Companion for LoL
Summoner's companion Android app is your best source to look up a summoner's match history, statistics and rank. Start analyzing your own gameplay or you can track your opponents to climb the ladder and reach master tier. If you wanna be good at playing League of Legends then you must learn a new champion or find the newest guides.
Summoner's Companion for LoL app includes a champion and item encyclopedia with builds, counterpicks and tips to crush your opponents.
Features
Match history, ranked statistics and detailed information about every summoner
Free to play rotation, news and sales (notifications and widgets included)
Real-time ingame tracker: Spy your enemies
Encyclopedia with all champs, items, runes and masteries
Champion guides and counterpicks
Download Summoner's Companion for LoL
5. Strategy for League of Legends
Strategy for League of Legends is Android app which provides you the vital information about League of Legends that includes:
Match Record
Weekly Free Champion
Champions Information
Champions Skin
Champions Guide
Spotlight Video
Items Information
Spells
Jungle Timers
Masteries
Runes
Disclaimer: Strategy for League of Legends isn't endorsed by Riot Games and doesn't reflect the views or opinions of Riot Games.
Download Strategy for League of Legends
6. League Of Guessing
League of Guessing is not the official app by Riot games but it is a fan-made guessing game and what it does is to discover the name of the League of Legends' Champion based on their abilities.
So, there are two modes, a single player mode where the player gain IP for guessing Champions, IP can be changed for keys. However, each champion starts with 1 unlocked skill. You can unlock the other 3 skills with keys. You also obtain free keys every 3 minutes of play and more to go if you download league of guess app in your Android smartphone/tablet today.
Disclaimer: League Of Guessing isn't endorsed by Riot Games and doesn't reflect the views or opinions of Riot Games or anyone officially involved in producing or managing League of Legends.