(Last Updated On: April 25, 2016)
Hi everyone, Muhammad Haroon is here to help you guys about how can we remove easydialsearch & piesearch redirecting viruses from Google Chrome. Before I start, let me give you a series tutorial guide about Google chrome that might be very helpful for you.
Google Chrome is the best and fastest browser on the internet we all know that and we also know that it lacks a few most important features like download resume feature and security issues. Just one I'm going to talk about in this article. But I would like to have your attention on my previous articles about unleashing the Google Chrome's features.
So, now you might understand that why Google Chrome is being used by vast majority of people world-wide. But as per as security issues, it is good but still needs adjustments/amendments. The thing that I'm going to guide you with today is one of the security issue of all the browsers.
Please stop in the middle of article, because it is everything you need, in order to get rid of easydialsearch & piesearch redirecting viruses from Google Chrome. After you are done with this article, you will be able to know how to remove/delete or stop unwanted ads, popups and browser malware that have become very common these days.
Remove Easydialsearch & Piesearch Redirecting Viruses from Google Chrome
I know that reading is boring so I will make a video about removing easydialsearch & piesearch redirecting viruses from Google Chrome if you want. So you can save your time too by just watching and start following the guidelines from the video tutorial.
STEP #1: Removing Easydialsearch & Piesearch Redirecting Viruses from Google Chrome (via Control Panel programs)
Here is how, we can remove it. Follow the steps below:
At the very first place, go to Control Panel of your Computer
Go to Programs and Features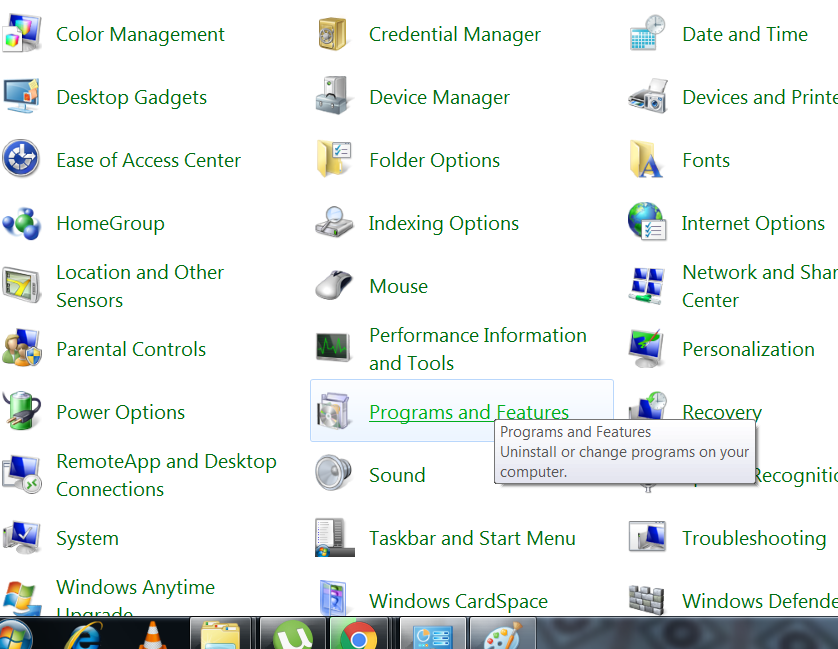 Now, you will see the unnecessary programs that you have never installed but they are added automatically because these are called virus.
Just focus, and uninstall the unnecessary programs that doesn't belong to you
STEP #2: Removing Easydialsearch & piesearch Redirecting Viruses from Google Chrome (via Chrome Extensions)
Once you are done with Computer programs, now look inside chrome extensions
Go to chrome://extensions/
Where you can see the extensions that had been installed
I'm sure you didn't installed the Easydialsearch New Tab extension in your Google chrome but it is there 🙁
Just click on the recycle bin to delete the extension from chrome
I'm gonna describe about these stuff the video further clearly.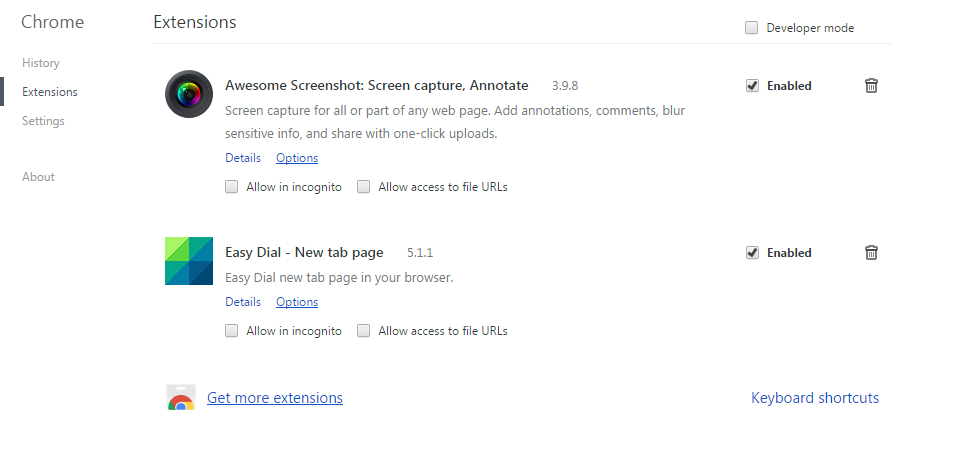 So that's how you can get rid of automatic redirecting viruses. Thanks.
Must watch the above video. 🙂
If you didn't find the above steps to be working then follow these:
Reset Google Chrome browser settings
After you have removed malicious programs from your computer, reset your Chrome browser settings.
Note: By following these steps your bookmarks and passwords will remains saved and unchanged but you'll need to customize things like your startup page, search engine, and browser theme again.
Click the Chrome menu .
Select Settings.
At the bottom, click Show advanced settings.
Under the section "Reset settings," click Reset settings.
In the dialog that appears, click Reset.
I hope that was quite helpful?