I've been dying to get resume download feature in Google Chrome browser because my internet connection sucks most of the time and when I download large files like 2 to 4 GBs my internet connection don't bear it and break the connection that gives me error network failed which ruins my entire effort and time because I can't resume the download file like we do resume in internet download manager.
If you are having the same internet issues then you might wanna read this article to be able to prevent error network failed issue in future. So here I'm going to write on how to fix resume download in Google chrome browser.
How Google justifies the Error: Network Failed?
"If you see a network-related error message, like "Network Error," your Internet connection failed during the download. To fix, make sure your Internet connection is working normally and try downloading the file again."
Oh man, we obviously know that but why don't you (Google) put a built-in feature for resuming the download files in Google chrome? huh! Anyway…
We can resume downloads in Google chrome browser by simply installing a Google extension that transforms the entire browser download area into a download manager which is absolutely amazing to see and manage our downloads priority-wise.
Chrono Download Manager
Chrono Download Manager is one and only feature-rich download manager for Google Chrome browser. You don't have to worry about resuming your downloads anymore because all of your downloads can be managed from one single browser tab instead of installing download manager software in PC.
Chrono is tightly integrated with Google Chrome browser, like your have provided a complete download management interface with key shortcuts and toolbar buttons. Besides download management, you can also use Chrono extension to download videos and download images in bulk.
The best part of Chrono download manager Google extension is that it actually sniff and detects all links, images, audios and videos on the present webpage.
How to Resume Download in Google Chrome Browser?
First of all, install Chrono download manager chrome extension in your browser. Once you done installing chrono download manager in your browser, you will started to see the chrono icon on top right corner as shown:

On clicking the icon, it will drop down the list of recent download history along with pause, refresh and delete the download options. You might wanna see: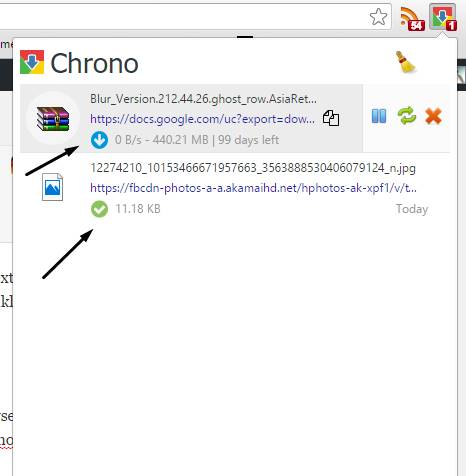 If you press ctrl + J to see the chrome download manager section, you will find it completely different because of chrono download manager extension. Here is how it looks like: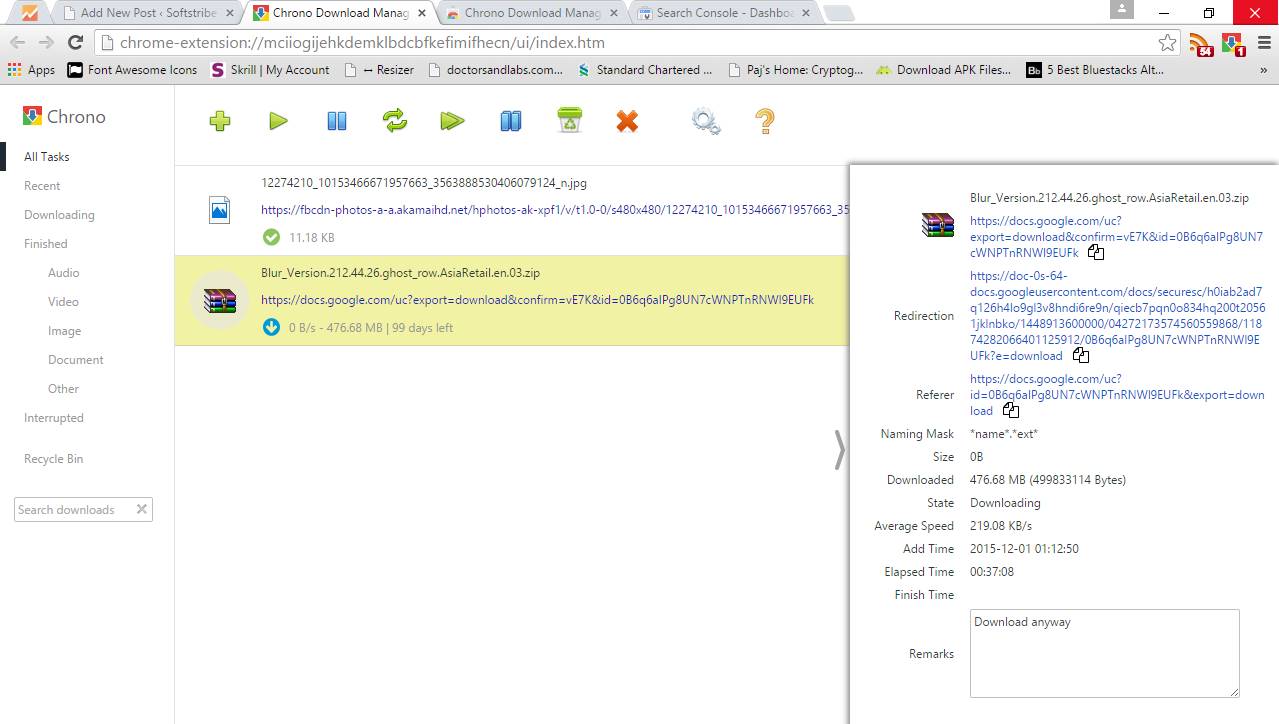 So, that's how we get rid of chrome's error network failed issue. I hope you will find it pretty easy and reliable because now you can download, resume, pause your downloads in Google chrome browser.
If you have any questions make sure you put the comment below.