Internet Download Manager (IDM) is one of the best resource to download things from the internet, faster and safer. It boosts the download speed by up to 5 times. If your computer were accidentally shutdown, the internet connection lost or any other problem while downloading by which your download would not be able to continue, then IDM provides you the ability to resume those downloads easily. If you are trying to find other download managers out there on the internet then here is a list of 10 Alternatives of Internet Download Manager.
Alternatives of IDM
1. JDownloader
JDownloader is an open-source free software for downloading things from the internet, it has a huge list of developers who work on JDownloader and make the downloads as faster as they should be. Same like Internet Download Manager you can start, pause, resume, and stop downloads. You can also schedule your downloads and can save bandwidth if you uses a limited internet device. It makes the downloads up to 10% faster and saves your precious time.

2. Download Accelerator Plus (DAP)
DAP gives you the fast acceleration on each download with complete set of download tools. DAP have made it even easier to download things faster, smoother and safer. Explore all the features of DAP, download the latest version of DAP by clicking the button below and see why over 293 million users are using DAP as there internet downloads management.
Get Download Accelerator Plus (DAP)
3. Internet Download Accelerator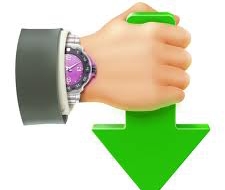 Yet another Download management software for your PC to enhance the download speed on each download noticeably. The acceleration is achieved by splitting the file into more parts and download them on the same time gradually in a few minutes. You can also resume your broken downloads, start, pause and stop the downloads on one click action. You can also target the URL to download things from a webpage. If you like to use Internet Download Accelerator click the button below:
Get Internet Download Accelerator
4. Orbit Downloader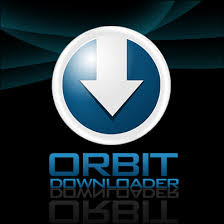 Orbit Downloader is really a great download manager, it aims to download video/music/files from the most popular social media sites like Myspace, YouTube, Imeem, Pandora, Rapidshare, etc. It makes the general downloading even easier, faster and safer to all. Some of the great key features by Orbit Downloader:
Key Features
Download files easily from a webpage
Download music, video and streaming media from social media sites
Fast acceleration to download
Supports RapidShare download
Supports all major browsers
Supports Metalink to target a download
Supports HTTP, HTTPS, MMS, FTP, RTSP and RTMP protocols
Proxy server configuration is available
Support download pause and resume
General download management
5. FreeRapid Downloader
FreeRapid Downloader is available for windows, Linux, MacOS, etc. Stop bearing the default lazy downloading and try something unique. It's a Java based downloader and aims to download things from Rapidshare, Facebook, Youtube, and other file-sharing services. FreeRapid Downloader lets you add specific links to download by simply adding the link in this software's add URL option.
6. FlashGet Downloader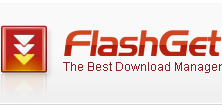 FlashGet is the best download manager to download the stuff from the internet into your computer faster, safer and clean from malware, spyware, etc. You can call anti-virus cleaner after completing the installations of FlashGet Downlaoder to clean bugs that will exist in the computer. It boosts the downloading speed by up to 6-10 times.
7. Go!Zilla Downloader
Go!Zilla improves your internet downloading speed on full tilt, Go!Zilla download manager and download accelerator software is for Windows. Here are some key features by Go!Zilla Software:
Key Features
You can see what files are in progress and what files have finished
Get a file from several servers at once for faster download speeds
Resume previous downloads file if your internet had lost connections, crashes, reboots, last time
Works within your web browser to make downloading simple
Quickly grab batches of files from a web site, ftp server, or even a podcast
Includes download technology used by millions of people all over the world to download Billions of files
Supports HTTP, FTP, BitTorrent, HTTPS, FTPS protocols; and all major web browsers
Works with any Internet connection: modem, Wireless, DSL, Cable or anything else.
8. Download Accelerator Manager (DAM)
Download Accelerator Manager (DAM) enable us to download not only internet files but also web media files from such most popular sites like YouTube, Vimeo, DailyMotion, etc at maximum speed. DAM is one of the best downloading software like IDM to grab videos and audio musics from a webpage. It works in all major web browsers. DAM is blazing fast, clean and easy to use.
To download DAM click the button right over here:
Get Download Accelerator Manager (DAM)
9. GetRight Download Manager
With GetRight Download Manager schedules, resumes and accelerates your downloads. You don't need to worry about your web connection on failing in the middle of the download. GetRight has been a leader and an innovator among other download manager softwares.
10. Mipony Download Manager
Mipony is completely free software and designed to download files from free hosting webpages like Fileserve, Rapidshare, Hotfiles etc. With Mipony download manager, you don't need to worry about managing your downloads after all Mipony takes care of your every download.