GIFS have become one of the most popular and trending sharing files. It allows users to express their expressions quickly and quickly and then emoji. The reason behind this is that it takes much less time and is more expressive and hilarious than the photo and the emoji. GIFS have been sped up on all social media and they look great.
GIFS are mostly short videos of no more than 3-5 seconds in extremely low quality and lower file size where you can directly express your feelings. You can easily share them on the Internet and social media. Making a GIF is so easy, fun, creative and convenient, there are tons of apps in the Play Store that will allow you to create amazing and fun memes in just a couple of seconds. So here we are talking about the 10 best GIFS Maker apps for Android in 2020.
Best GIFs Maker Apps for Android
GIPHY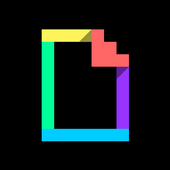 If you have ever sent a GIF on WhatsApp or Facebook, you should know about GIPHY. It has the largest collection of GIFS on its server. You can find almost any kind of GIF in this app or if you can't find your favorite GIF then it may not exist or it might not be popular enough. Besides, GIPHY has collaborated with some of the famous social networking services such as WhatsApp and Facebook, so if you search for GIFS in these applications, they will show you the results from this GIPHY service.
Not only can you find GIFS, but you can also create your custom GIF and upload it to GIPHY servers. Making GIFS this application is totally simple and easy. After installing and opening the application. The first thing you will notice is its simplicity and material design. You can easily create GIFS and share them on social media with just a tap.
GIF Maker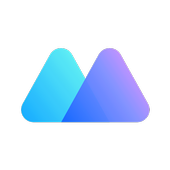 Do you need to turn your images into something entertaining? In this case, the GIF Maker will be useful for you. Use a smart method for image and video recognition to create your own creative and unexpected GIFS. GIF Creator will not allow you to leave an image in its original form, it will allow you to add many more incredible things.
You can add stickers, text, and even audio attachments to your GIF results. In this way, you can make your file special and funny. Before you start making GIFS, edit an image or video so you can add them to your GIFS. After creating the GIF, you can share them across the Internet.
Download APK | GIF Maker for PC
5sGIF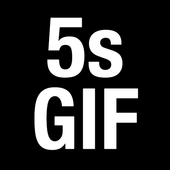 Did you take out a complete series of images and want to convert them into a full GIF? If you don't know what better way to do it? Then 5sGIF is the best option for you.
5sGIF allows the complete transformation of multiple images into real GIFS. You can also convert images, clips and much more to GIF easily. You can add frames, filters, and GIF text comments. The user can change all the basic things like screen speed and resolution, and individual frames can also be saved.
5SecondsApp is extremely easy to use and was designed to be used by all kinds of people. It is simply the best app for making GIFS.
GIFGuru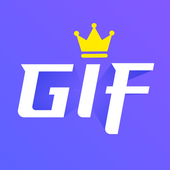 The developers of this app have already released out many video editors. So developers know what it takes to animate images and videos to get the perfect result. GIFGuru has also built-in GIF editor to create your GIFS
You can add up to 150 images, turning them into a single GIF. This could be some photos or a full photo clip. The aspect ratio of your images can be modified or changed to fit a GIF. You can add annotations or multiple filters to the image, this will make the visual GIF even more beautiful. One of the few limitations of GIFGuru is that it gets a little pause on the text display. You can send files with outstanding quality, but still don't weigh much. In certain words, you can get a good quality GIF if the source files are not low quality by default.
GIF Me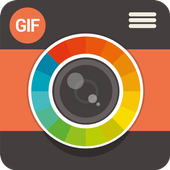 GIF Me is specially designed to make amazing GIFs. Gif Me is software that turns a small clip into an incredible GIF that will make you and your friends enjoy. Opening an app, taking a video with it, and the GIF creation process is relatively easy.
Gif Me will provide you with everything you need to create GIFs, you can add filters, effects and other data. You can instantly share the output as well!
In general, Gif Me allows you to record for fourteen seconds of video, which you can then use as a source for your content. All the filters will show you the instant preview in real-time, and as you compose, you can add it yourself.
PicsArt Animator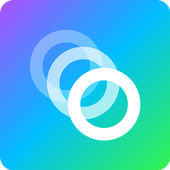 If you edit an image on your smartphone or if you are a mobile photo editor then you should know about PicsArt, this is a wonderful lightweight software that professionally edits the image
There is also a similar application 'PicsArt Animator developed by PicsArt that works with drawings, as you know by name. You can work as an editor or even as a creator who only uses your device to create strange GIFs.You would not need any technical training: in PicsArt Animator anyone can operate. Just a few easy steps and you can fully understand the system. Surprise your friends with creative innovations and make fun videos and GIFs.
Download APK | PicsArt Animator for PC
Image Play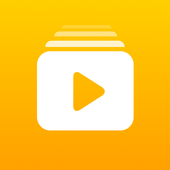 ImgPlay is also an application for creating videos, GIFs and for your loved ones. They can be sent through social media platforms or by MMS. ImgPlay is your portable GIF maker, video editor, and image editor. And live images can also be transformed into GIFs. Everyone can take a GIF video and give it to their friends. ImgPlay has a built-in camera mode, so you can get started right away. Your camera has multiple modes: boomerang, stop, and standard.
And you can also combine various animations so that they become one large GIF file. Insert stickers to bring more creativity, text, or even layers to other media. ImgPlay seems to have a complete collection of specific details to make the result unique and attractive.
Download APK | Image Play for PC
GIF Maker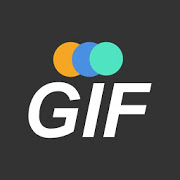 GIF Maker is another GIF maker too, but it comes with some great features. You can convert clips to GIF and transform a screenshot to GIF as well. Make fun posts, cartoons, and awesome jokes for your friends to enjoy. If you have some very interesting jokes? It is time to transform them into a GIF file.
Also in this GIF application, it is very relatively easy to make a GIF. For the optimal image, you can change the shadow and light balance, adjust the intensity, and other effects. In, general if you want simplicity and best app for making GIFs then this app will suit for you.
Download APK | GIF Maker, GIF Editor, Photo to GIF, Video to GIF APK for PC
GIPHY Cam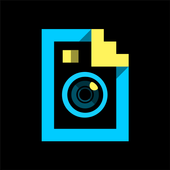 Use GIPHY Cam to make GIFs anywhere. Did you feel artistic? Apply some other effects enhancements and share the best ones in a text message, Facebook Messenger, or upload them online! Check the different overlays weekly!
Giphy Cam is one of the newest apps for gif creators. It's also from Giphy, one of the famous GIF sharing services. You can record a short video. You can use many skins, animations, graphics, text and more to modify the video. Along with its camera mode, it has a five-shot action mode. It is probably the first mixed GIF or camera app.
Download APK | GIPHY Cam for PC
GIF Maker – Video to GIF, GIF Editor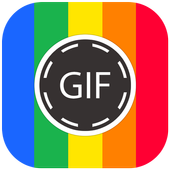 GIF Maker can easily be used to create GIF images by selecting and cropping a video, or you can create by adding multiple images at once. It allows you to add your favorite tags and emoji to your GIFS. GIF is useless without any funny moment, so it allows you to add more than 100 funny stickers to your GIF.
Once you download and open the app, you can select from your recent images or videos, or you can manually browse to select its items. After selecting your favorite item to work on it, it will take you to another page, here you can easily add frames, text, emoji, stickers, images and everything you need. In general, it is the best application to make GIFS.
Download APK | GIF Maker – Video to GIF, GIF Editor for PC