(Last Updated On: February 8, 2018)
Sendly is an amazing Android application that comes with a good incentive about transfer money from one account to another in just a few seconds. The tagline of the sendly app so perfect that says credit your loved ones. With Sendly top up the prepaid phones of friends and family even in abroad. This application allows you to send money to your loved ones secure and safely. Currently, this app is being used in more than 100 countries that makes it easier to send an receive money in the prepaid phones.
Once you installed Sendly Android app all you need to do is to select the contact to whom you want to send the money from your contact list and specify the amount you want to send and it will only take a few seconds to go through. After the transfer done just Sendly will send a receipt to your email address concerning the transfer have been made successfully.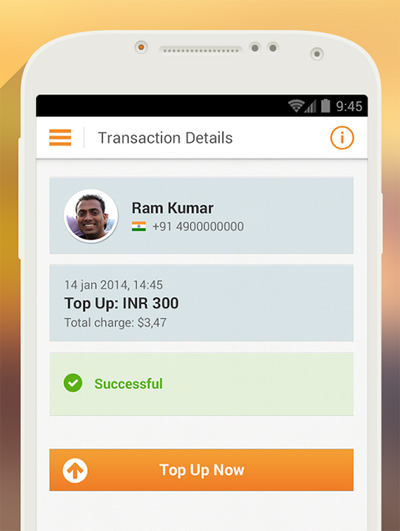 Sendly app allows you to pay for the top up through PayPal accounts too. That's really amazing even you can recharge from your prepaid, debit even credit cards.
Get Sendly iPhone app | Get Sendly Android app