(Last Updated On: April 14, 2015)
Well, it has been a while that I didn't entertain you guys but just come up with an interesting news about ONLINE RECHARGE or ONLINE TOP-UP.
We know that mobile is one of our important necessities nowadays that you can't go without. It help us to keep connected with friends & family. Sure it does, but there is also something that some people don't want to waste time for i.e., recharging/top-up/easy load the money into the mobile phone so you can stay connected to each other. It happens with prepaid customers because for each call they have to pay and when the money is gone from the account they couldn't call anyone unless they recharge their phone. In this way, some people hate of being Prepaid users so they choose Postpaid and pay the mobile due monthly. Those who have postpaid they don't have to read this article but if you are prepaid user then I must say that recharging/top-up/easy load the money into the mobile phone is a time consuming task, right? So I just discovered a way to recharge your mobile online 100% instantly.
Recharging Mobile Made Simple Online
So, if you don't wanna waste your time going to shop every day for a little recharge I must say you don't want to miss this.
Now, you can recharge your mobile online wherever you are in the world doesn't matter all you have to do is to create an account on Ding.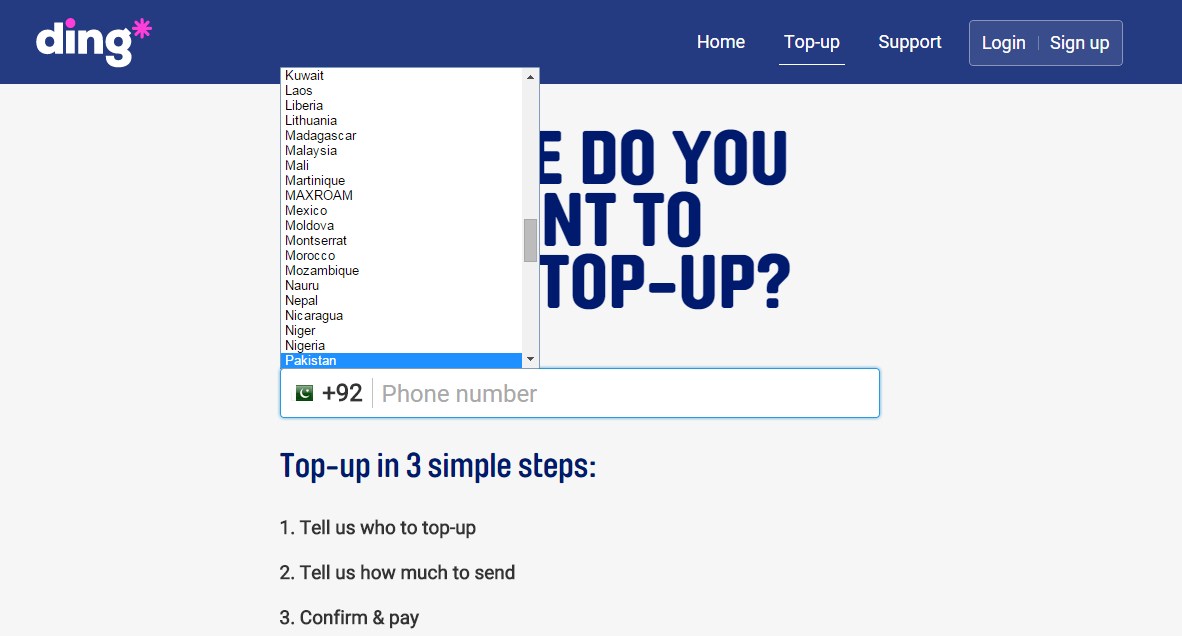 Well, basically ding enables people to send instant mobile phone recharge/top-up to any mobile phone with any network service provider around the world. Ding is the simple, safe, speedy and straight forward way to send top-up using PayPal, Visa, MasterCard to anybody's phone you want.
With ding * you can send recharge to mobile phones on over 300 networks including: Telenor, Ufone, Warid, ZONG, LIME, Cubacel, Digicel, Airtel, Claro, Etisalat, Movistar, MTN, Orange, Telcel, Tigo and Vodafone. You can also send airtime to over 130 countries including Cuba, Jamaica, Trinidad & Tobago, Mexico, India and Afghanistan.
Visit Ding to recharge your phone now 🙂