I've (myself Muhammad Haroon) always been helping out people from all around the world and previously we had launched a free WordPress page speed optimization service and today I'm just come up with a coolest thing that everyone would be interested in as it is the very first thing when someone want to start a website with WordPress (let's say "Free WordPress Blog Setup Service").
Huh! let's cut it to the tail… If you are one of those folks who are trying to build their online brands and maximize their potential online then WordPress is what that will help you to do this in just a blink of your eyes.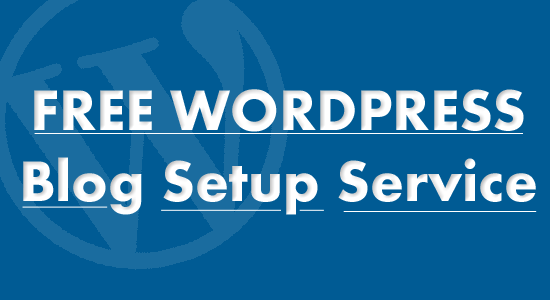 Simply, if you have just bought a domain and a web hosting then it is time to get a free WordPress blog setup service. Well, to keep it simple you have to fill up the form below and us the required information so we can proceed the free WordPress blog setup service. 🙂
[contact-form-7 id="97562″ title="Free Blog Setup Service Submission Form"]
Note: In upload field provide us the text file of your web hosting account login details.