Syncing your smartphone with your computer and taking periodic backups is one of the easiest ways to keep your data safe. MoboRobo is all-in-one smartphone management tool for all your Android and iOS devices that helps you doing multiple tasks like transferring contacts, multi-media file management, send-reply messages, and more.
MoboRobo recently launched its new version 3.0.0.272 that helps you connect your device with your computer using a WiFi connection apart from the normal USB connectivity. A user just needs to scan a QR code shown on the computer screen with the smartphone he wants to connect and the connection gets established.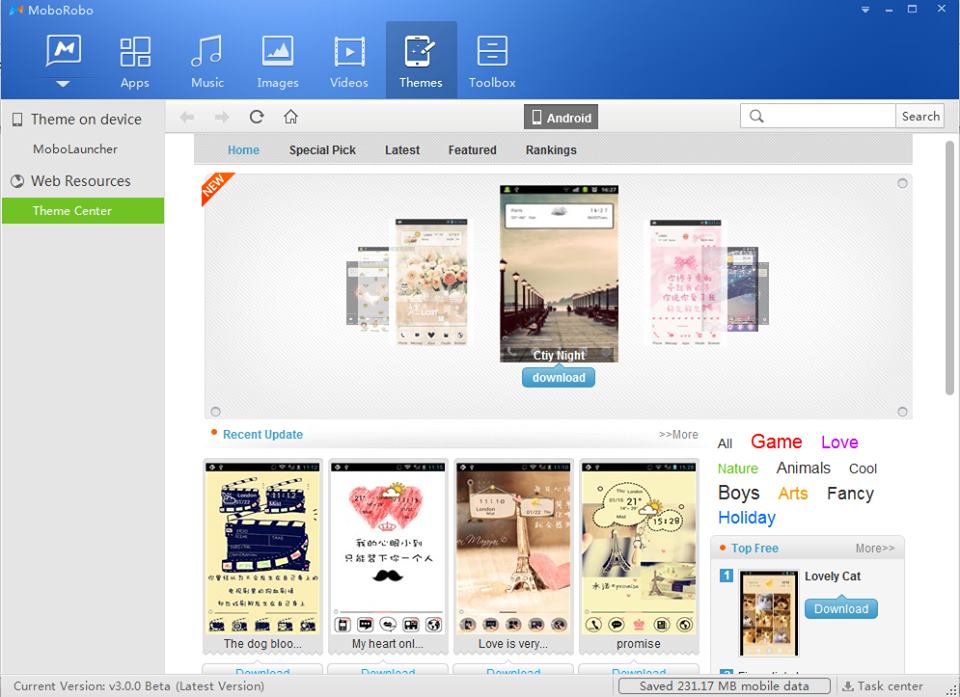 Once the connection gets enabled you can easily manage all your smartphone applications, games, music, images, videos, and themes from your computer. The new version of MoboRobo comes with an easy to use interface that can be used even by laymen. The top provides you with easy to access buttons for your music, images, videos, and applications. Clicking on them gives you detailed information about the sound tracks, gallery, videos and applications you have in your phone respectively.
The new MoboRobo not just allows you to create a backup and manage things in your smartphone but also use them remotely on your computer. You can play your phone music playlists and play videos from this software. Many more such amazing feature makes MoboRobo one of the best software application management systems to sync your smartphone with.
New Features in Version 3.0.0.272
The new version of MoboRobo is loaded with some exclusive features that make it all the more amazing and efficient. Below are some of the updated features in MoboRobo Version 3.0.0.272.
A brand new amazingly designed user interface
More improvised import-export feature
An auto-update feature to keep your smartphone applications updated
A feature to connect your phone with the computer using a WiFi connection method
Improved compatibility of MoboRobo and other Android devices
The new MoboRobo version is customized for both Android as well as iOS devices and offers better compatibility and features for each one of them. Let's take a look at the customized features of MoboRobo for Android and MoboRobo for iOS.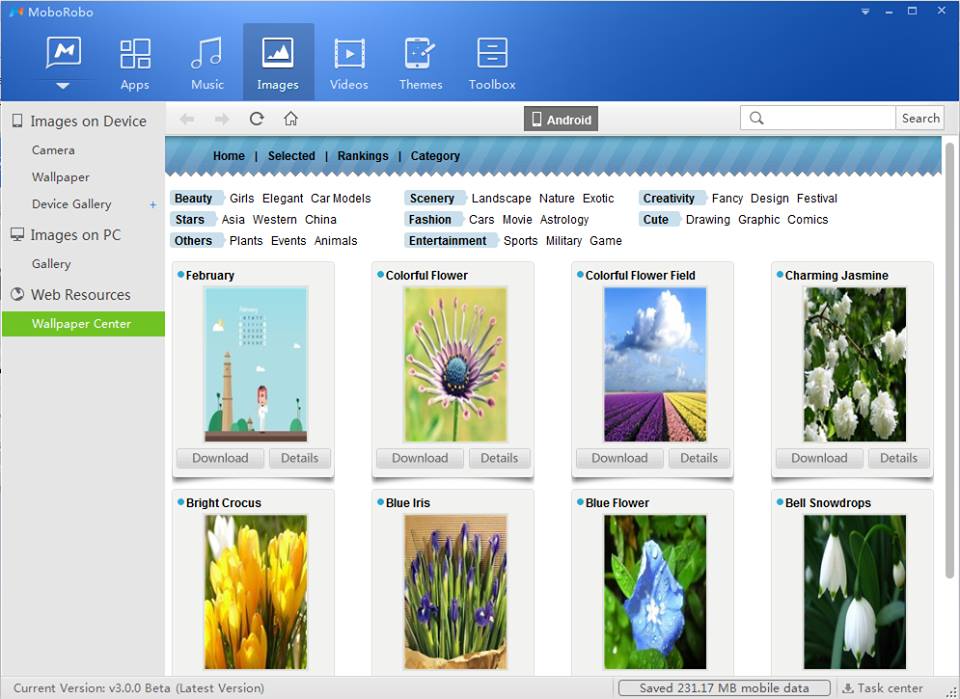 MoboRobo Android Features
The exclusive features for Android makes it all the more easier for the smartphone users to manage their devices. Following are some of the features for Android:
Connect your Android device with MoboRobo by connecting through WiFi connection and simply scanning a QR code for verification
A much more simplified Android to MoboRobo data transfer
Provision of downloading or updating the applications from computer without using your mobile Internet data
More simplified and improvised import-export data
MoboRobo iOS Features
The new features for iOS have attracted a lot of iPhone users to use this application to monitor their devices. Following are some of the best features MoboRobo can offer to the iOS users:
An interface that is much more user friendly
Easy connectivity using QR code verification
Improvised data sharing between iOS devices and MoboRobo
Faster data transfer while importing/exporting data
Apart from specific features for Android and iOS devices the application offers other amazing functionalities as mentioned below.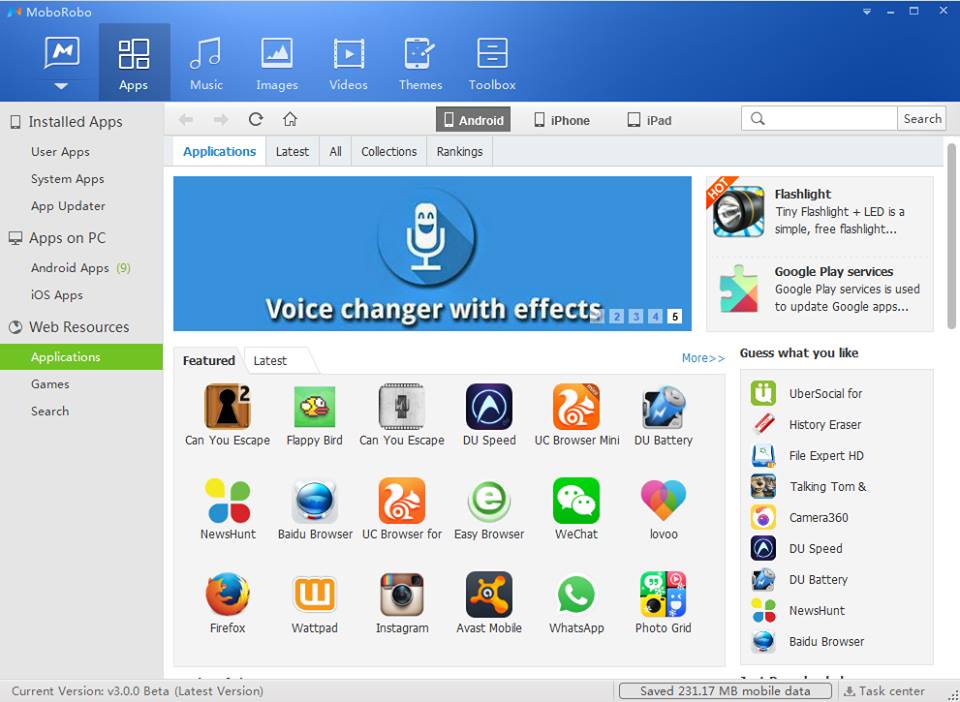 Transfer Contacts Between Android and iPhone
MoboRobo boasts of being the only smartphone application management software that helps you transfer contacts between Android and iPhone. This feature makes it all the more easier for you to change your device without any data loss.
One-click Download Applications
MoboRobo has its own smartphone application marketplace that helps you download a wide range of applications that you will never find in the default Google Play Store. You can simply go through these applications and install them with a single click. This installation further also helps you install apps without using your mobile Internet data.
Conclusion
The new version of MoboRobo thus becomes one of the best applications to monitor your smartphone device. Make use of this application to keep your mobile data safe and manage everything like a pro.
Download MoboRobo | moborobo.com | Facebook | Twitter