Online Scrumblr tool will let's you note down your daily routines, manages your projects that you can't memorize at a time. Using this simple scrumblr tool will get you out of worry about your most important things.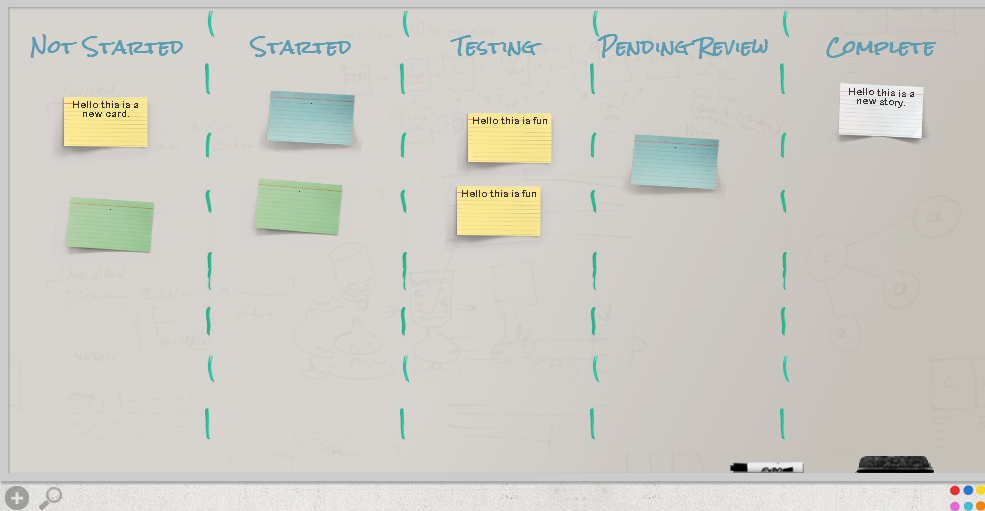 Scrumblr
Scrumblr is a web-based simulation of a physical agile sprint board that supports real-time collaboration. It is built using websockets, node.js, CSS3, and jquery. It's working perfectly in up to date Google Chrome and Firefox browser.
you can play with a demo here:
scrumblr.ca/demo – Download Scrumblr
How to Use Scrumblr?
If you would like to use Scrumblr online, follow the steps below:
1. Go to http://scrumblr.ca/
2. Enter your board name
3. Once entered start creating notes and add them inside of board simply clicking the button + plus button from the left bottom corner