We know that ours institutes i.e., Schools, Colleges, Universities, Offices to improve our learning and working productivity. But we are human beings right? We sometimes need some space time to get relaxed even in school or at work just for mind fresh. We all hate when our school, college or university or other educational departments block the websites that we use most frequently to spend our time like Facebook, YouTube, Skype and so on.
Must read: How to Unblock Facebook/YouTube in School/College/University Computers
But in this article I'll show you how to connect with multiple VPN in Android without conflicting each others' functions.
If you are novice Android user then you might wanna know the basics of Android first. It is a series article from our Android 101 basics which stands for covering all the basic tutorials about Android like USB Debugging, Enable Third Party apps, and more.
How to Connect with multiple VPN in Android
Using multiple VPN in Android is like having 2 internet connections and you want both internet connections to run at the same time 😛
Kindly, let's understand what exactly we are talking about and what are you trying to do with multiple VPN Android apps.
At the very first place, I would like to say that:
It is not possible to run 2 VPN connections at the same time just we can connect 2 WiFi connections at the same time. Furthermore, the existing interface is deactivated when a new one is created.
However, you can switch between the two VPN Android apps, when you need to use each one of them. You can find out the Best 10 VPN Android apps here.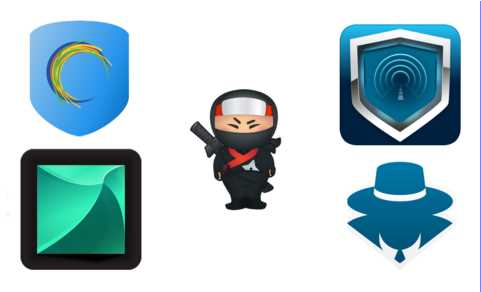 Alternative way to Connect with multiple VPN in Android
That's the only alternative way to connect with multiple VPN in Android. You should try using DroidVPN server which I have been using for a while now and I can tell you that it is great for most of my needs at least you should give it a try.