If you are thinking about developing a travel site and are also thinking about using WordPress as a development platform, then why not to use the latest version of WordPress. This version is called the 3.5 "Elvin", and as can be imagined, it has all those latest features and functionalities that can bring to your travel site a next generation kind of quality.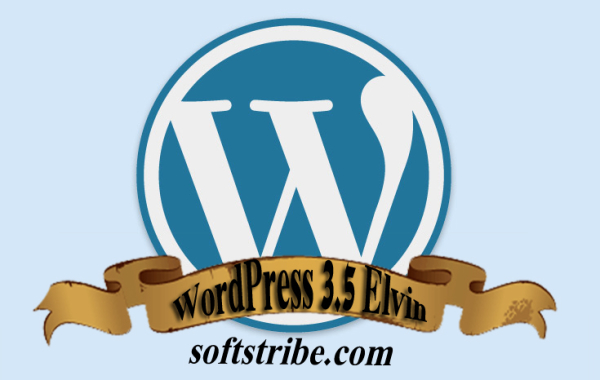 So, let's take a closer look at how you can use Elvin for your travel site, shall we:
Download the latest WordPress 3.5 Elvin
Why should you download the WordPress 3.5 Elvin in the first place? Well, for starters your travel site needs a lot of images and you need to constantly update these images; this WordPress version re-imagines the flow needed for uploading pictures and creating galleries, simplifying it and also making it more interactive. Another thing, you might also be thinking of making your site mobile ready, well, for that there is nothing better than Elvin; it ensures that responsive web design and that everything on your website is ready for the high-resolution Retina display. This and many other features make Elvin the perfect choice for your travel site.
Another important factor to keep in mind is that it offers support for HTML5; this is where the responsiveness in design comes in from.
Choose a HTML5 Feature rich travel related theme
If Elvin supports HTML5 why not go for a travel theme that is rich in HTML5 features. This will guarantee that your site has can offer great multimedia options, is imaginatively designed and responds effectively to a user's needs.
What you first need to do is to install and run WordPress 3.5 in your PC and choose one amongst the many HTML5 responsive themes for your travel site. Make a list of all the requirements that you need your theme to fulfill, for e.g. do you want to embed videos, high-resolution images etc. in your site and so on and so forth.
Customize Your Theme as Per your Business  Need
To customize a WordPress theme especially one that is a HTML5 theme, you need expert hands and therefore you need to take the help of an expert HTML5 developer and designer. A professional one with technical knowledge of WordPress, HTML5, MySQL, PHP, JavaScript, and the latest CSS3 can do it ;). He must be able to customize plugins, and must be an expert in configuring, installing and managing WordPress sites. Contact our Developer if you want it done.
You will need to add customized features to your site like adding travel news, customer testimonials, upcoming tour information, a photo gallery box, slide shows and a custom database for your website. This needs to be done with perfection and this makes expert help mandatory.
Cross Browser and Multiple Device Compatibility (HTML5 Technology)
You must use the fact that HTML5 can be read by every device and load on every browser to your advantage. You must implement it in a way that ensures that your site becomes compatible across all browsers and devices.
As more and more users are accessing the internet through their tablets, mobile and other portable devices, it makes sense to build a travel site that can be accessed through numerous devices. This will help you attract more customers to your travel site.
Adding videos and slide show about travel business
Now it's time to add all those videos and images that will not only enhance your website, but will go a long way in marketing your services. Embedding videos is very simple in HTML5, which means you don't have to go through the long-winded process of complex coding to embed videos. HTML5 provides a tag
Add fresh and unique content about your business product
Add content that is interesting and engaging. Your travel site needs to sell travel packages to its targeted customers, so create content about the various destinations that you can take them to; create video itineraries of the packages; in short do everything and anything to keep your targeted customers interested in your site.
Testing and QA
How good is your site? Will it stand up to the competition? Testing and QA will give you the answers. Your website needs to function with 100% efficiency or it will lose out to the competition. All those videos that you have embedded, the slide shows that you have integrated and other functionalities that you have used, must be used seamlessly. Thorough testing, tells you whether this is the case or not. It helps you fix bugs and any other defects that your site must be carrying, before your launch it.
Launch
Once you believe you have a high performance travel site on your hands, launch it, that is, make it available for your targeted audience. If you market your site well and improve its visibility, there is no reason why your WordPress travel site, built using 3.5 Elvin, shouldn't be successful.