Music is a part of our life. Music always get us amusement with great emotional feeling. In this way, I thought to share this amazing thing with my blog readers that if they want to add a background music with each of their blog posts they can do this being with WordPress. Yeah, of course adding a background music with each post in WordPress will not only decrease the bounce rate of your WordPress blog but also you will find gradual increase in pageviews of your blog. So, in this article I'll show you that how to add a background music with each post in WordPress easily.
The way of adding background music is a modern way, which uses the sound track that embedded in the page by means of the HTML5's audio tag so that sound track completely compatible with all modern browsers, devices, etc.
Soundy WordPress plugin allows you to play a background music when a page or post is displayed. You can assign different background musics to every new page or post.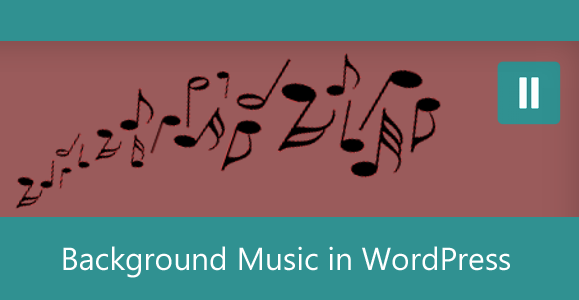 You can display play/pause buttons anywhere in the posts/pages. Defaults can be set in the settings page of the plugin. Specific post and page plugin settings can be configured in the Edit Page and Edit Post pages.
How Soundy Plugin Works?
Install and activate the plugin, go to Settings → Soundy in the admin area: