In WordPress, the user must be registered in order to post on blog but, what if someone just wanna contribute guest post to your blog and don't want to register? Yeah, there are many people online who love writing but don't wanna show their real face to their audience.
In this way, the answer of the question (reverse: why will you submit guest posts on my or any other blog). Because guest posting is the way where you write for other blogs and in the back you will be paid with a do-follow backlink for your blog which is really good for SERP (Search engine result position) of your blog. It's the easiest way to stand out among million bloggers and get your site on top of google search results. Guest posting is considered as the best way to get natural backlinks to your blog along with an exposure to a wide range of audience from the blog you are guest posting for. It's also the way to promote your blog by featuring it on other's blog posts.
In this article, we'll show you how to allow unregistered users and readers to submit guest posts on your WordPress blog.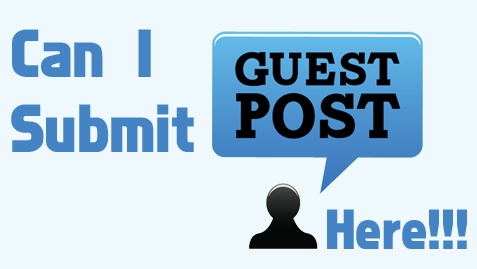 User Submitted Posts
User submitted posts WordPress plugin is one of the best solution for those bloggers who are looking to allow their blog readers to submit guest posts on your blog without letting them to register with your blog.
User submitted posts plugin actually allows unregistered users and readers to submit guest posts on your blog.
User submitted posts plugin simply gives you a template tag or shortcode that you will have to put on your blog page that will display front-end form for your visitors to submit posts and upload images.
How to allow unregistered users to submit guest post in WordPress
After installing user submitted posts on your blog, simply put the follow shortcode to your blog page where you wish to display post submission form:
[user-submitted-posts]
What this shortcode will do is that, it will give your unregistered readers an opportunity to submit guest post on your blog without registering themselves.
By default, after the user submits the form, it will automatically save the post in your blog database and posts will show up as pending in your draft posts folder.
The user submitted posts form includes the following fields:
Name
URL
Email
Post Title
Post Tags
Anti-Spam/Captcha
Post Category
Post Content
Image Upload
You can set user submitted posts form fields as required, optional, or disabled. You can set the post status of submitted posts as "Draft", "Publish Immediately", or publish after some number of approved posts.