In this article, I'm going to show you a simple way of displaying the list of your WordPress blog authors with a Gravatar image beside each author's name. If you have a multi author blog and have many authors working on that blog then you may want to display all authors in a list with their images in a separate page let's say "Contributors, Authors, whatever you call it". This will not only boost the guest authors with new articles plus a bonus to authors that they feature on the separate blog page. By the way, let's just get started about how we actually display a list of authors with Gravatar image in WordPress. Here we go:
Author Avatars List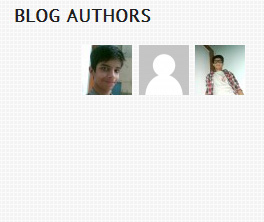 Author Avatars List plugin which makes it easy to display list of authors with Gravatar image on your (multiuser) blog. Using author avatars list WordPress plugin you are allowed to insert single avatars for blog users or any email address into a post or page. A built-in widget will automatically be created to Avatar lists within sidebars, and footer once you install and activate this plugin in your blog. Plus you can also display this author avatars list into posts/pages by using a shortcode. TinyMCE editor compatible plugin that makes it even more easy to insert shortcodes within posts/pages, and custom post types.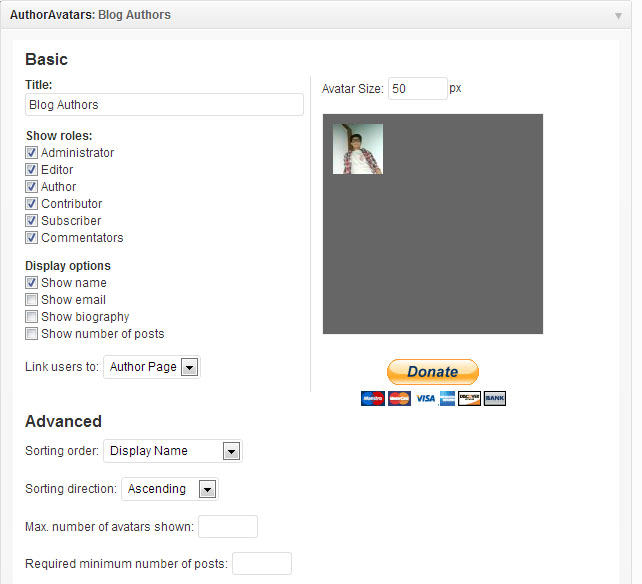 Features
You can limit the number of users shown
Ability to display custom title (for widget only)
Also you can display specific user groups and/or hide certain users
Change the sort order of users or show in random order
Size of user avatars can be adjusted
Optionally show a user's name or biography
Show users from the current blog, all blogs or a selection of blogs (on WPMU/Multisite)
Group users by their blog (when showing from multiple blogs), and show the blog name above each grouping (experimental feature).
Note: The plugin makes use of built-in WordPress core functions to retrieve user information about the authors and get latest avatars from Gravatar.