Google AdSense is one of the most popular money-making program through which people are generating extra income from their blogs by place Google AdSense Ads on their blogs. Today, I'm going to share a best way to place Google AdSense in WordPress. Let's start.
Quick AdSense
Quick AdSense is an Ads management WordPress plugin, which is best for Google AdSense + WordPress blogs owners. Quick AdSense WordPress plugin offers a quicker & flexible way to insert AdSense or any Ads code into any WordPress blog post. Besides, it can randomly place the Ads anywhere within a post. It comes with a simple setting page, and it does not overwhelm you with complicated customizable options.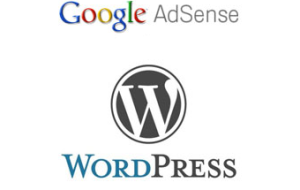 Features
With Quick AdSense WordPress plugin you can easily assign Ads to the beginning of post, middle of post, and at the end of post
You can easily assign ads before last paragraph, after certain paragraphs (3 options available) & after certain images too
Flexible Ads placement, insert Ads specifically or randomly anywhere within a post
Simple configuration interface, requires no coding knowledge
Start placing Google AdSense Ads right inside your WordPress blog theme by just copying and pasting AdSense code, tick & select options, the plugin will then do the rest for you
Support for other ads code, not limited to Google AdSense code only
Display up to a maximum of 10 Ads on a page
But Google allows publishers to place up to 3 AdSense ads units for Content on a page
If you are using other Ads, you may display up to 10 Ads
Support up to a maximum of 10 Ads codes on Sidebar Widgets
Support up to a maximum of 10 Ads codes for specific placement & randomization within a post.
The above Tags can be inserted into a post easily via the additional Quicktag Buttons added to the HTML Edit Post SubPanel.
Screenshots