Today I'm going to share 12 Excellent Premium WordPress Security Plugins for your WordPress blogs. I hope that you will like this list of premium WordPress security plugins and eventually I already written an article about Top 10 WordPress Security Plugins to Secure WordPress Blog (FREE WordPress Plugins for security purpose). As security is one of the most important things that every blogger should care about their WordPress blogs.
Anyway, let me just show you those excellent premium WordPress security plugins and please try to share this list on your favourite social media profiles so other blogger can save their WordPress blogs from being vulnerable by malware phishing attacks.
Excellent Premium WordPress Security Plugins
1. Security Ninja
Security Ninja is one of the best WordPress security plugins out there on internet that performs 31+ security tests including brute-force attacks. This plugin checks your site for security vulnerabilities and holes strictly. It does check for Timthumb vulnerability. Take preventive measures against attacks for WordPress. Security ninja prevent 0-day exploit attacks. Use included code snippets for quick fixes and extensive help and descriptions of tests included.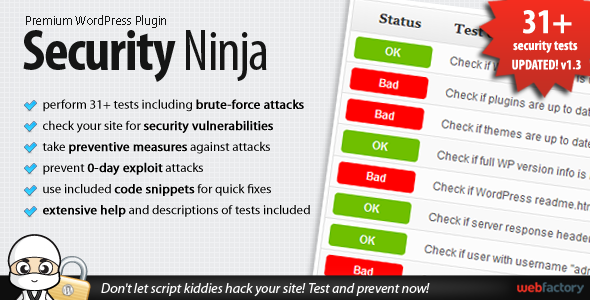 2. WP Force SSL Security
WP Force SSL Security allows website administrators to easily select which pages and posts to be served via HTTPS. This allows extra security and peace of mind for your customers, particularly if taking payments online. Designed to work stand alone or integrated with our payments plugin, WP Full Stripe. When used with WP Full Stripe you are guaranteed easy integration and setup of a secure online payments solution with regular updates and full support.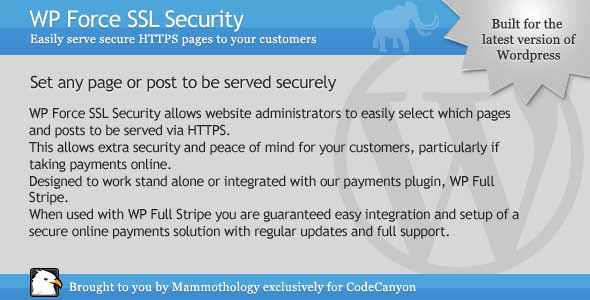 3. Core Scanner add-on for Security Ninja
Core scanner add-on for Security Ninja WordPress plugin can scan WP core files with one click . It quickly identifies the problematic files that took places in your WordPress Core files.  This add-on restore modified files with one click. This plugin is great for removing exploits and fixing accidental file edits/deletes. Core Scanner add-on fix broken WP auto-updates.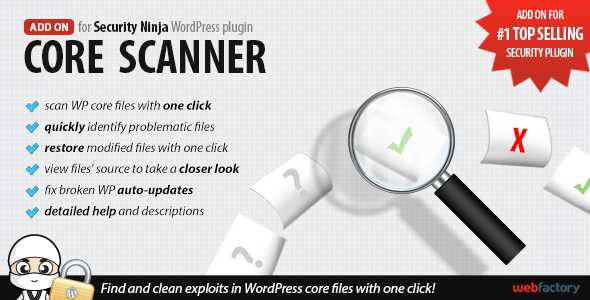 4. WP Security Manager
WP Security Manager is a WordPress plugin that provides all in one security solutions to your WP site.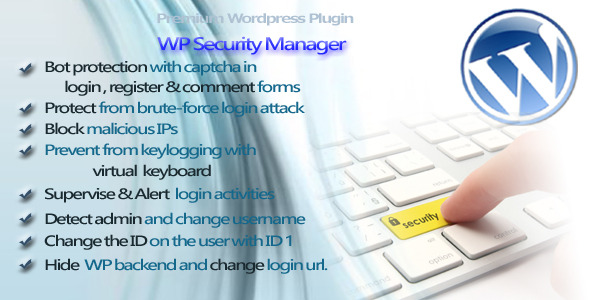 Until now with PrivateContent you could restrict entire areas of your website, but what about link to pages and files? With Secure Links add-on you can fulfil also this need. You have just to copy your link, choose who will be able to access it. In a couple of seconds you will have a compact, anonymous and secure link to use in your private areas.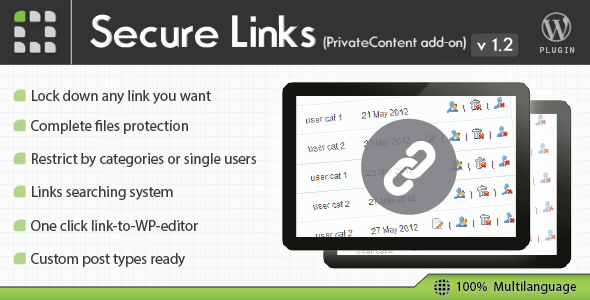 6. WordPress Security Question
WordPress Security Question is a WordPress plugin which enables security question on registration form. Plugin has zero configuration and start works on a single click. if you make use of a security question as a way of accessing an account if your user lost password, this plugin is perfect suitable for you.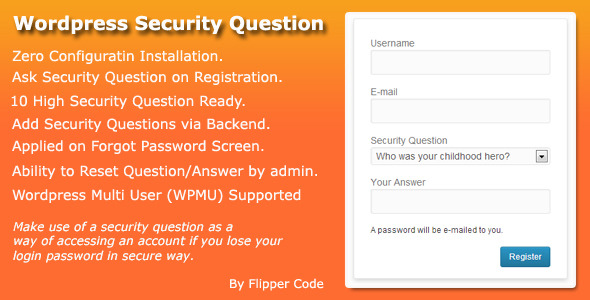 7. WP-Lens – Security and Analysis
WP-Lens is the ultimate plugin for WordPress security analysis and discovery about your theme and installation. WP-Lens combines a variety of checks and mechanisms to give you a clear picture of your current state of security and installation. It also allows you to have access to what is going on behind the scenes of every page. It also requires zero configuration outside of installing the plugin.
8. WP Secure Links
WP Secure Links is a WordPress Plugin that helps you offer downloads safely and securely. This plugin will hide the download links and will not be copied or distributed. You can create a download area on a WordPress Page. All done with a short tag in the WordPress editor helps you add secure links to downloadable files on WordPress Pages and Posts.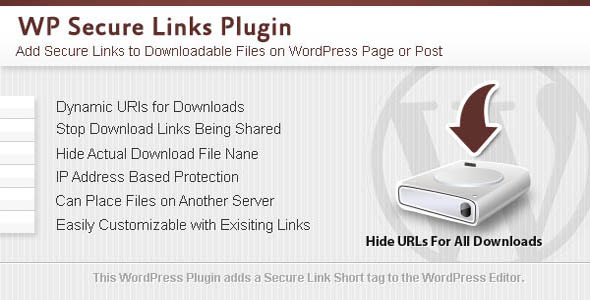 9. WP Secure – Hide The Fact And Speed Up Your Site
WP Secure Pro (WPS) is a WordPress plugin, which can be use to hide the fact and Speed Up Your WordPress Site. Using this simple plugin, no one can know what plugins and themes you are using. Works with other Security/Cache plugins, tested with Better WP Security, WP Super Cache.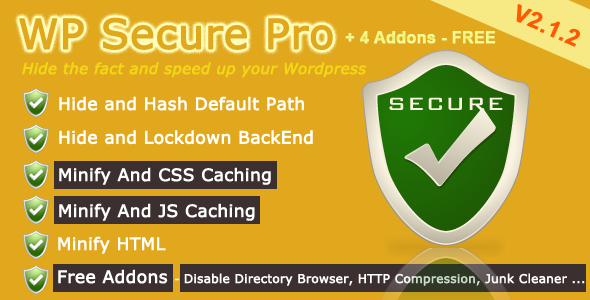 10. WP Reserve Access – Security Plugin
WP Reserve Access – Security Plugin allows to have independent credentials to site. Also, this plugin can restore deleted admin profile. This plugin will be useful for developers, website owners and website managers. The guarantee of a quick recovery of access to the admin panel in case of some malfunction and/or any unauthorized access to the administrator account.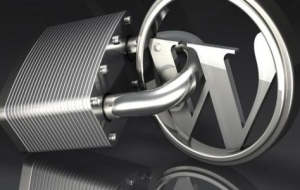 11. 5sec Google Authenticator 2-Step Login Protection
Each login requires a new, unique, time restrained OTP (one time password) your phone generates. Even if someone knows your password they won't be able to login. If someone tricks you into clicking "remember password" on an unsafe computer – it won't matter! If someone steals an old OTP – even that won't matter because they're valid for only 2 minutes.
Get 5sec Google Authenticator 2-Step Login Protection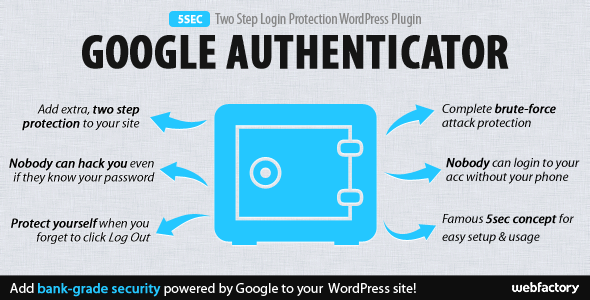 12. Login Ninja
Login Ninja WordPress plugin let's you protect login & register forms with captcha. This plugin automatically ban IPs that brute-force attack you. Detailed log of all login-related activities. It also redirect users based on roles and usernames.