Backup to pCloud is a simple WordPress plugin that allows WordPress blog owners to easily backup All WordPress files and database directly in pCloud. This article will clearly describe you how to backup all WordPress files and database with backup to pCloud WordPress plugin. Backup is one of the most important step known out there if you want to keep your blog out of danger.
Recommended Reading: 
Backup to pCloud
Backup your WordPress website with all files, media and DB backed up to pCloud. Make it in minutes with this cool and user-friendly plugin.
WordPress Backup to pCloud has been created to backup your blog and its data, regularly. Just choose a day, time and how often you wish your backup to be saved in your pCloud. You can easily restore any backup stored in pCloud, directly to your hosting by this plugin.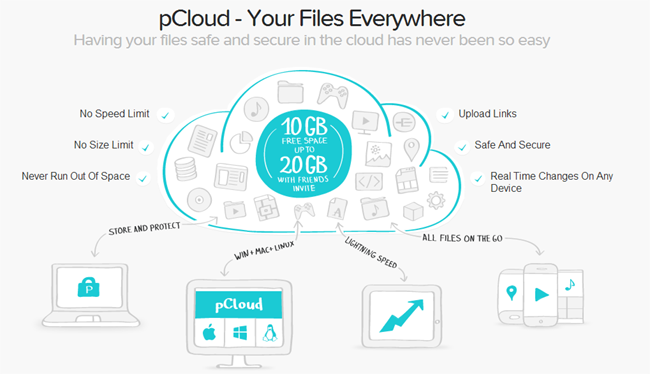 How to Backup All WordPress Files and Database with Backup to pCloud
Follow the steps below:
Once you install this plugin, the authorization is one step process
When you first access the plugin's options page, it will ask you to authorize the plugin with pCloud
Simply, type your Username and Password of pCloud account and press the button "Link with your pCloud account".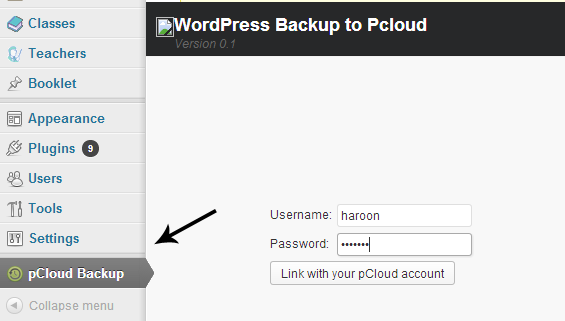 After linking your account you will be able to start scheduling daily WordPress backups directly in your pClound account see the following screenshot: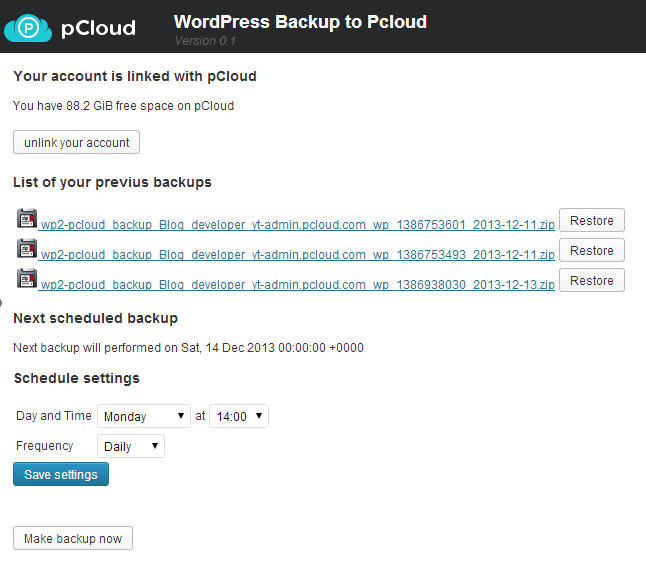 Minimum Requirements
PHP 5.2.16 or higher with cURL support