Google+ (GPlus) the most popular social sharing website alternative to Facebook had a really great comments system which is now available to add within your WordPress blog. Yes, you can add that comments system on your WordPress blog on one-click action.
In this article I'm going to show you about how to add Google+ comments at the end of your WordPress blog posts/pages.
Google+ Comments System
Well, let me tell you that there is nothing to do with coding, or any other fluff like that. However, it's just a WordPress plugin which adds Google+ comments system automatically … HAHAHA! Oops, yes you got it right… Follow the instructions below for more details.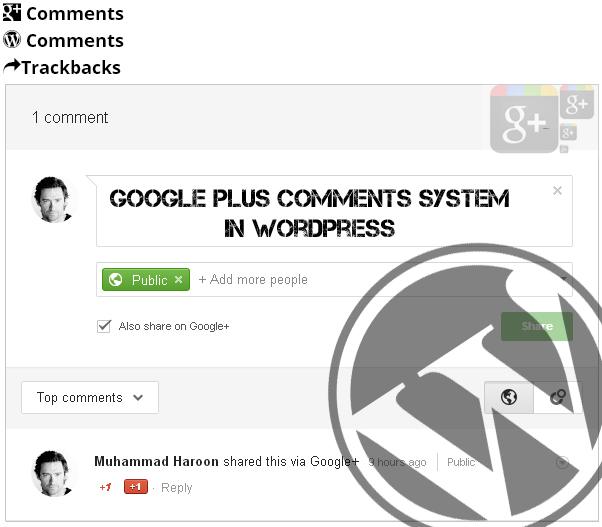 But before we began, the plugin developer advises us to backup our WordPress blog database before installing Google+ Comments WP plugin.
Read: How to Backup WordPress blog Database?
Install the plugin called Google+ Comments, it'll work automatically you don't need to configure anything because there isn't any configuration page 😛 lolz…