We know that Facebook have billions of active users who use Facebook daily to meet new people and share their opinions with friends. So, in this way I decided to write this article about best Facebook WordPress plugins for better experience. Yep, using this Facebook WordPress plugins we will be able to optimize our WordPress blog exactly how it should be. Following is the best 10+ Facebook WordPress plugins that will help you almost everything about to regarding Facebook in WordPress.
Facebook WordPress Plugins
WP Greet Box
WP Greet Box WordPress plugin helps you to display a different greeting message to your visitor depending on which site they are coming from. For example, when a Facebook user clicks through from Facebook on your website link, they will see a message reminding them to Facebook your post if they like it.

Facebook Share Statistics
Facebook Share Statistics plugin helps you to keep track every single share that is made on Facebook about your blog posts/pages. This plugin will display the information about your blog posts that have been shared on Facebook with complete stats and charts about the number of "like", comments and clicks received. For each post, are shown share count, like count, comment count, total count and click count.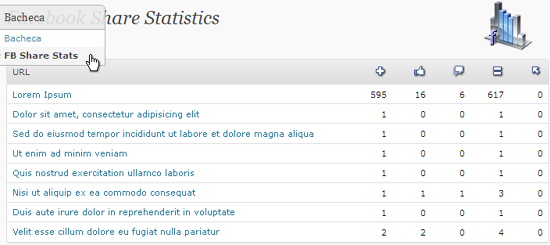 WP-FB-AutoConnect
WP-FB AutoConnect is an easy-to-use widget that lets readers login to your blog with either their Facebook account or local WordPress credentials. Although many "Facebook Connect" plugins do exist, most of them are either overly complex and difficult to customize, or fail to provide a seamless experience for new visitors however WP-FB-AutoConnect plugin does.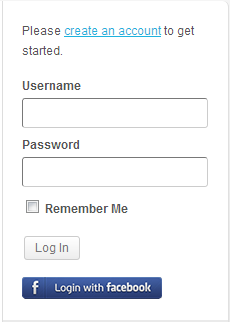 Social Login & Social Sharing by Janrain
Janrain social login WordPress plugin increases site registrations and generates referral traffic to your site by allowing users to easily register and login via an existing social network or email ID. You can almost give your visitors the option to sign-in to your website with their existing social network such as Facebook, Google, Twitter, Yahoo!, LinkedIn, Windows Live, MySpace, AOL and others (20+ supported).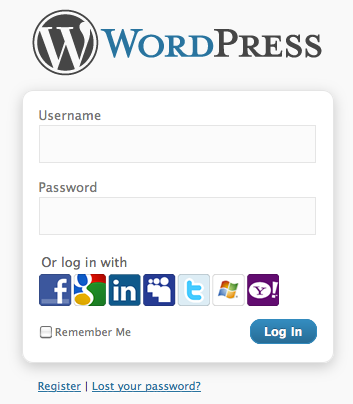 Nextend Facebook Connect
Nextend Facebook Connect WordPress plugin lets your blog visitors to login on your WordPress blog by using Facebook account because many people hate registration forms and waiting for confirmation e-mails (That S**KS actually). So, in this way Nextend Facebook Connect WordPress plugin will help you one-click registration & login plugin with Facebook.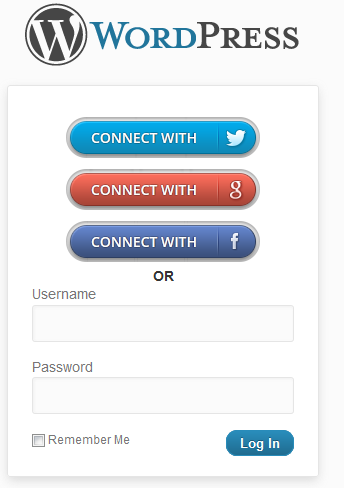 Gigya Social Infrastructure
Gigya makes websites social simply by integrating online businesses with the most popular social networks (such as Facebook, Twitter and LinkedIn) and implementing powerful social plugins into a single, comprehensive solution.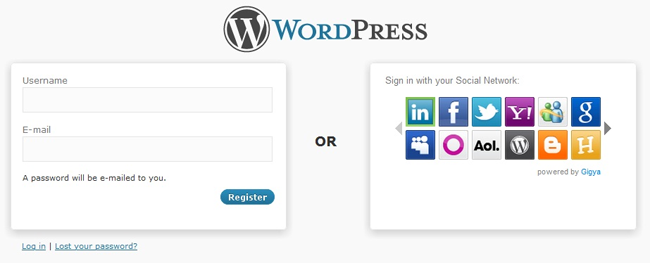 WpToFacebook
WpToFb WordPress plugin gives you a great number of parameters to be able to update a tab or menu on your Facebook's page. You can create as many connections as you want. Each connection needs a Facebook app pointing to it, just create the connection on wp-to-fb first, and then use URL the system will create for you. Then use the fb App Id and the fb app secret to the wp-to-fb connection.
Add Link to Facebook
Add Link to Facebook WordPress plugin to automatically add links to published posts/pages on your Facebook wall, pages or groups and more. Simple one-time setup and forget. The way links appear on Facebook can be customized as you want right from your WordPress dashboard.

Facebook Page Promoter Lightbox
Facebook page promoter lightbox is a WordPress plugin which adds a popup window on your blog homepage, posts, pages, or on all. It will allow your daily visitors to like your Facebook page for daily updates regarding your website. With this plugin you can display a pre-configured Facebook fan page like box in popup window (setting up guide).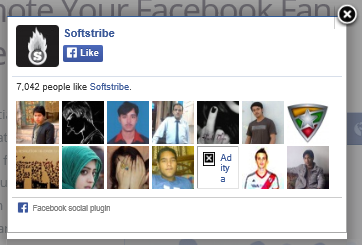 Facebook Like Box
Facebook Like Box is a social plugin that enables Facebook Page owners to attract and gain Likes from their own website by displaying a like box as widget on website. OR read this article to add Facebook like box in WordPress manually without using a plugin.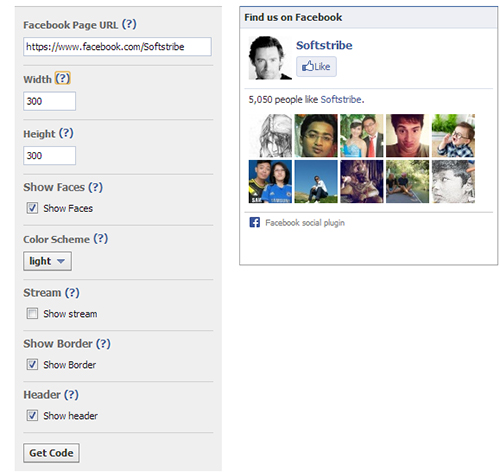 Facebook Share (New) Button
The Facebook Share (new) button easily allows your blog to be shared. The button also provides a current count of how many times your story has been shared throughout Facebook.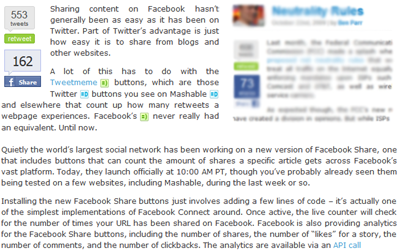 Facebook Comments
Facebook Comments WordPress plugin integrates the Facebook commenting system (new, old or both) right into your website. If a reader is logged into Facebook while viewing any comment-enabled page or post, they'll be able to leave a comment using their Facebook profile. Facebook comments can be annoying to set up. This plugin makes it simple to add the Facebook comments system to your WordPress site without any hassle.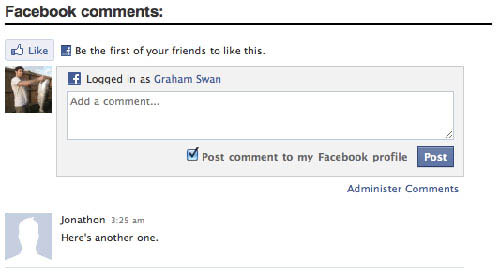 Fotobook
Fotobook is a WordPress plugin that will link to your Facebook account(s) and import all of your photo albums for use in your WordPress installation. It uses the Facebook API so importing your photos is a breeze.