Facebook is one of best social network across the world we all know about it. In this way, I found a really amazing way to add Facebook-style image viewing in WordPress.
Basically, it's about a gallery image viewing style that is being used by Facebook now, it is made available to WordPress users also.
I'm talking about Social Gallery Lite WordPress plugin which help us to add a social gallery much like Facebook. Here is the screenshot of social gallery: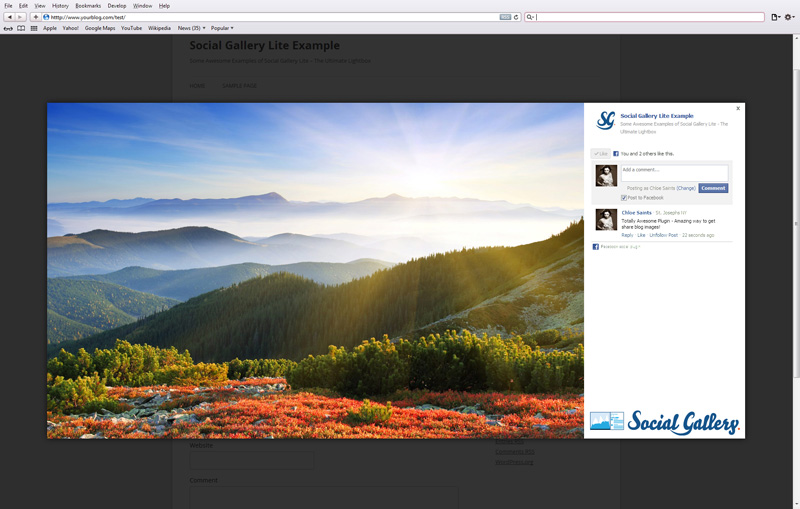 Social Gallery Lite Features
The Ultimate Social Lightbox
Facebook-style image viewing
Super Easy Install Wizard
Works with posts, pages, widgets and theme's
Facebook Likes for blog images
Facebook Comments for blog images
Light weight JavaScript
Multiple browser's supported
IE 7+, IE10, Safari 3+, iOS Safari, Chrome 3+, Firefox 3+, Opera 10+
5 Preset Compatibility "Modes"
It's Free!
To add social gallery lightbox in WordPress you will need to read the rest of article.
How Social Gallery Lite Works?
First install and activate Social Gallery Lite plugin in your WordPress blog
After activating Social Gallery a new menu item will be added to your side bar. Clicking "Social Gallery" from your side bar will let you configure the plugin.
There is also a premium version of this plugin.