WordPress menus is one of the most important part in any WordPress blog. After all WordPress have added a separate tab regarding settings of menus in Appearance → Menus. In this way, I found a really interesting thing about menus in WordPress.
By now, we can add social media profile links with social icons in WordPress menus now. This will help our WordPress blog audience to join us on social media profiles. So, in this article I'll show you how to add social icons to WordPress menus.
To add social icons to WordPress menus, you will need to install and activate Menu Social Icons plugin in your blog. No configuration is necessary, other having links to your social media profiles in the built-in WordPress menus. Add links to any of these social sites under Appearance → Menus, then enable the plugin.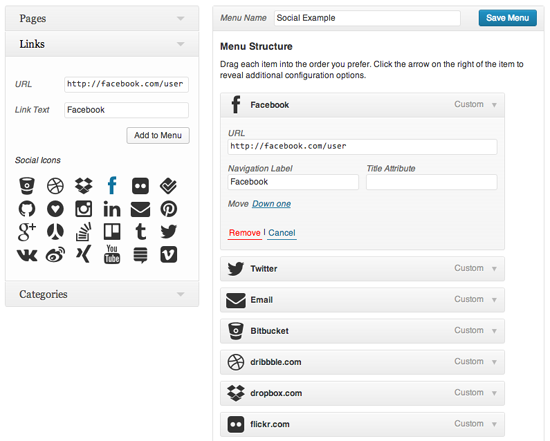 Hope you like this article.