We know that Facebook is really addictive and I've written an article about how to get rid of Facebook addiction also. But sometimes Facebook plays a really important role in building ourselves because on Facebook you can create fanpages, groups, which people like and join the groups if they found anything interesting moreover we share our problems in Facebook groups in return we get high quality answers by other group users which will not only solve your specified problem but also give you some more ideas regarding the issue. In this way, I decided to write this article to let Facebook group owners who have well-developed groups they can now synchronize their Facebook groups to WordPress and automatically publish Facebook group posts to WordPress blog. Yeah, that's really interesting and in this way your blog will stay automatically active.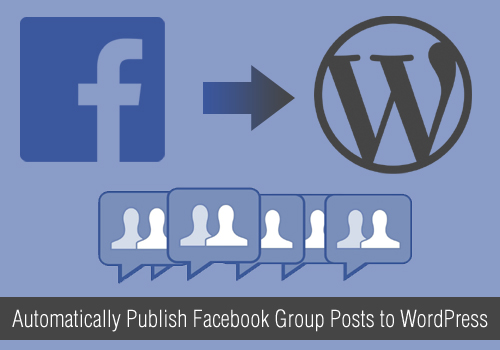 Automatically Publish Facebook Group Posts to WordPress
Facebook Group to WordPress is a plugin that allows you to automatically publish the Facebook group posts to WordPress. It's really a simple yet helpful plugin that imports posts from public Facebook groups to your WordPress blog, every half hour.
Once you installed and activated this plugin in your WordPress blog you will be able to setup automatic Facebook group posting to WordPress by setting up the plugin from settings page. All you need to do is this: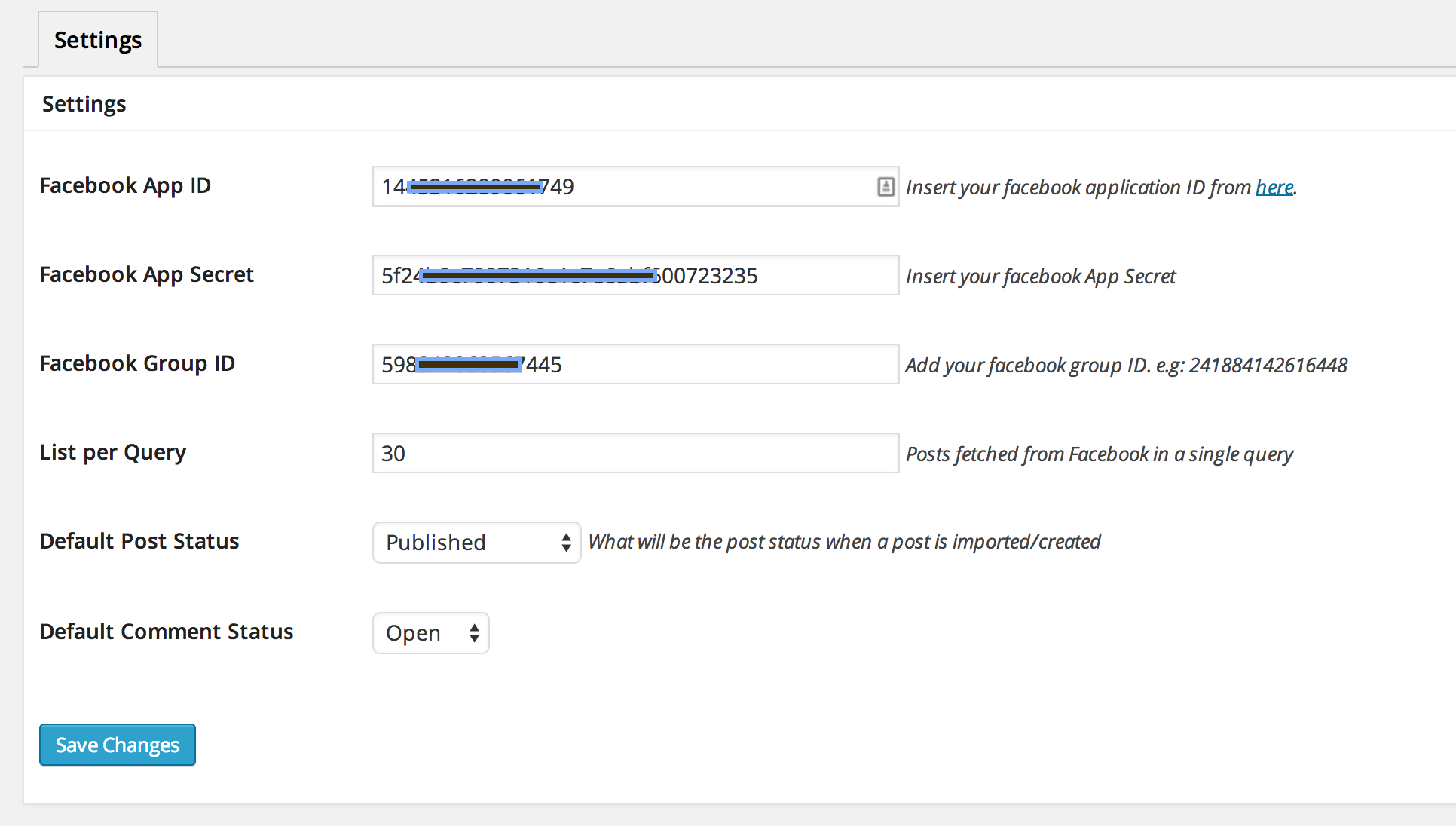 After the above settings done, the Facebook group posts will automatically be added to the custom post type created by the plugin fb_group_post like:

What actually this plugin is doing? It creates a custom post type fb_group_post to import the Facebook group posts so there is not chance of duplication. It also imports the Facebook comments too. Using the Cron Jobs PHP function it runs every half hour via WordPress cron system. This will add group id, author name and ID, post link as post meta. That's all.