The JetPack is one and WIDELY used WordPress plugin which is developed by Automattic and many other plugin developers contributed in this plugin. Actually the WP plugin JetPack is powered by WordPress.com which provides you a wide range of good features including daily statistics reports about your blog, email subscription to your blog posts and posts' comments. A lot more features are waiting for you. Let's read them below…
What if You have Installed JetPack by WordPress.com?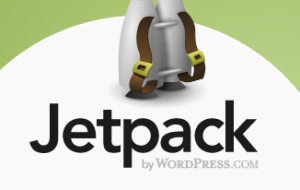 Let me tell you about what you can do with JetPack if you have installed this plugin in your blog. I'm going to make a list of content regarding JetPack by WordPress.com plugin. Below is the list of all features that JetPack WordPress plugin provides:

Notifications
Publicize
WordPress.com Stats
JetPack Comments
Subscriptions
Carousel
Like Button
Post by Email
Auto Social Media Sharing
Spelling and Grammar
Vault Press (Premium Feature)
Gravatar Hovercards
Contact Form
Tiled Gallery
Short Links (As Bit.ly does)
Mobile Theme
Custom CSS
Shortcode Embeds
Beautiful Math
Extra Sidebar Widgets
Infinite Scroll
Photon
Enhanced Distribution
JSON API
Mobile Push Notifications
Let me tell you in details about some features listed above. Usually, I and maybe after using this plugin will call it, all in one WP plugin.
1. Notifications
Notifications feature will give monitors your blog's notifications and it notifies you whenever a new event occurs. This means you can easily stay up to date with your daily blog notifications and activities that takes part in your blog. It keeps you up with the all of your WordPress sites (I mean MU) and interact with other WordPress.com users.
2. Publicize
It connects your blog to your most popular social media profiles and get your new blog posts shared automatically with your friends. Even though you can make a connection for only you or for all users associated with your blog. Publicize feature will let's you share your blog posts on Facebook,  Tumblr, Yahoo, Twitter, and LinkedIn.
3. WordPress.com Stats
I know out there are many which provides a visual statistics about our blogs what I like the most is the data that overwhelmed. WordPress.com Stats metrics is very easy to understand through a clear and attractive interface. It provides you the data about keywords, referring sites, top posts of your blog and outbound links that visitors clicks on from your blog.
4. JetPack Comments
The default comment system has integrated with social media login options. Jetpack Comments feature enables your visitors to use their WordPress.com, Facebook or Twitter accounts when commenting on your blog.
5. Subscriptions
Subscriptions will let your visitors to subscribe with your blog posts via email through a widget in your blog's sidebar. Every time you publish a post on blog, JetPack plugin will notify to all your subscribers via email. Additionally, your blog users can subscribe with comments of your blog post when leaving a comment so that they can keep up with the conversation.
To use the Subscriptions widget, just follow these steps:
1. Go to Appearance > Widgets
2. Drag the widget labeled "Blog Subscriptions (Jetpack)" into one of your sidebars and configure away.
6. Carousel
With Carousel active feature, you can embed any WordPress gallery in your blog posts or pages  with an eye-catching full-screen photo and browsing experience with comments and EXIF metadata. You can even set the background color of the gallery by going to Settings > Media.
7. Like Button
Using Likes feature of JetPack, you will be able to add like button in your blog posts and pages which will give your users a chance to show their appreciation for the content you have written.
8. Post by Email
Post by Email will let you post on your blog from your personal email address. Anyone can send postthe email, allowing you to publish quickly and easily from devices such as cell phones.
I have just describe about some eight features of JetPack WordPress plugin above, but out there are more than 25 features and you will be able to access them just after installing the plugin. Happy Blogging…