WordPress is really a giant content management system that allows you to do almost everything with it. As we know with WordPress we can do everything by simply installing and activating the plugins. In this way, we have just came up with a great list article about plugins that help us track statistics of the WordPress blogs. So, in order to track the stats in WordPress we will need to use a WordPress plugin which will track many things like keywords, referring sites from where your visitors are coming.
WordPress Plugins to Track Statistics
Here are the plugins that helps you track the daily, weekly, monthly, as well as yearly statistics on demand, hope you will like these plugins: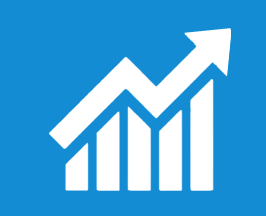 WordPress.com Stats – WordPress.com stats has merged into Jetpack. Please use Jetpack instead of this plugin.
WP-Stats – Display your WordPress blog statistics. Ranging from general total statistics, some of my plugins statistics and top 10 statistics.
WP-Stats-Dashboard – Social media and site stats tracking and monitoring. WordPress.com Statistics Dashboard Widgets.
JetPack – Supercharge your WordPress site with powerful features previously only available to WordPress.com users.
StatPress Reloaded – This plugin shows you real-time statistics about your blog. It collects information about visitors, spiders, search keywords, feeds, browsers, OS etc.
WordPress Statistics – Complete statistics for your blog.
kStats Reloaded – Use kStats to collect real-time statistics and aggregated data for your WordPress site. Provides a detailed overview of visitors, pageviews, referring
Jetpack Lite – Completely removes all Jetpack modules except for Stats and WP.me Shortlinks modules. Jetpack is required!
Daily Stat – A fork of Statpress Visitors for very limited space like there is in Free hosting.
StatPress Visitors – StatPress Visitors (a highly improved fork of StatPress Reloaded) shows the real-time statistics on your blog.