If you want to secure your website secured from being hacked you might wanna learn to protect it before hackers get to backdoor.
Day by day, I'm experiencing brute force attacks on many sites that are already hosted on WordPress, it's getting too often now. This shows that WordPress script lacks and is not so far in this race of getting secured and making security better. Often, it's with WordPress. There are certain things that make this happen and in a number of cases, you cannot have your site back because this needs a database backup initially.
Which, if you don't have, you must have now. There's no specific time of hacking activities. This doesn't happen with warnings.
What if this happened to your site just a few second ahead?
Have you got a database backup of your blog? Which contains what your site constitutes on.
Here are the top 10 database backup plugins that I'd recommend to those who would prefer getting backups not manually (the way it used to be) but automatically. I hope, you'll enjoy this article with resources.
Must Read: Secure WordPress blog with Total Security WordPress plugin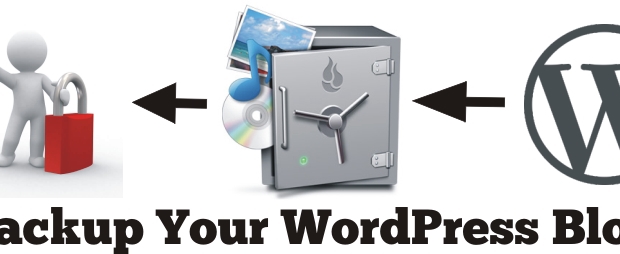 1. WP Database Backup
A simple database backup plugin for WordPress with functionality to deliver backups into your inbox from time to time. WP Database Backup plugin can be a lot more than just helpful because it can help you create database backup and restore database backup in just a blink of eyes. Manual or automated database backups can be setup however, you can also store database backup on safe place i.e., Dropbox, Email, FTP, Google drive, Amazon S3, etc.
2. DBC Backup 2
Schedule your regular WordPress blog's database backups, safely, easily in just a few clicks. DBC Backup 2 WordPress plugin has amazing features that has made it comfortable enough to use for WP users. Just set your desired settings in settings page like when and where your database backups is to be generated and stored all with simplicity, also schedule and send them to your inbox.
DBC Backup 2 plugin allows you to set daily, weekly or even hourly backups (or do it manually)!
3. XCloner – Backup and Restore
XCloner backup and restore WordPress plugin is Coded by XCloner's team. With great amount features making it stand out among numerous database plugins. Restore plugin application allow owners of PHP/Mysql sites to backup their site database files automatically and restore it from anywhere, anytime. XCloner serves its' customers securely.
4. Backuper
This WordPress awesome plugin enable us to backup the entire web hosting account using cPanel and the built-in backup feature. This is what some people will not be able to use this plugin (if haven't the access to cPanel), but there is not way to find an stable way to backup websites without cPanel. Having a wide variety of features that users can use.
5. 6Scan Backup
Basically, the plugin easily yet an automated way of creating backups for your site and securely store them into the cloud. Makes automatic backups from time to time with what you scheduled. One click install and operate.  A lot more features are on the way.
6. UpdraftPlus Backup
The themes, plugins, uploads, and database can be backed up into Amazon S3, FTP, emailed or Google Drive automatically on scheduled time using UpdraftPlus Backup WordPress plugin. You can also restore with a single click. Backups of files and the database can have separate schedules too.
7. WP-DB-Backup
The ever best WordPress plugin, which backup your blog whole database on-demand.
8. WP Complete Backup
9. WordPress Backup to Dropbox
This plugin let's you backup your WP database directly into your Dropbox account.
10. Backup Scheduler
You may plan the backup of your entire website (including the folders, the files and the database). Here, this can be possible.
You can choose:
Which folders you want to save;
The frequency of the backup process;
Whether your database should be saved;
Whether the backup is stored on the local website, sent by email or stored on a distant FTP (support of multipart zip files)