(Last Updated On: November 20, 2013)
Yet another interesting thing for Android users the "love meter calculator". Now, the users of Android mobile operating system can calculate the love percentage between 2 lovers just by typing the lovers names significantly. Today, let me just list down a great list of best love meter calculators for Android OS.
Best Love Meter Calculators for Android
1. Love Tester
Love Tester Android app will let's you find your true Love and post your result directly on your Facebook timeline. Just write your name and the name of your lover and press Calculate button to watch the result. At the moment the Love Tester Android app will calculate the percentage of your love-compatibility, by using a 1132 years old algorithm.
2. Love Calculator Plus Free
Love Calculator Plus Free is Android app that enables you to easily check about how much your love partner loves you.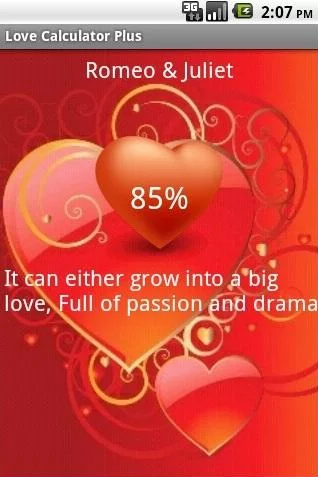 3. Love Calculator
This new, revolutionary and advance love calculator uses a very complex and intelligent algorithm to calculate the potential chance that two people can fall in love with other using love meter.
4. Love Test Calculator by AMA LTD.
Are you sure of your compatibility with your partner? Or maybe, there is someone out there who could be your perfect match? It's all about communication and negotiation: areas of harmony in the relationship, fusion of energies and potential areas of frictions.
Just try it out now with Love Test Calculator!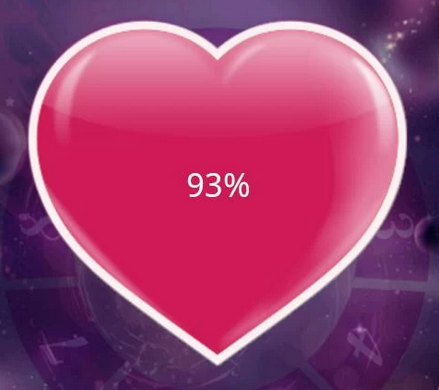 5. Love Test Calculator by ExaMobile
Check the level of love compatibility in your couple with this Love Test Calculator app. If you're in a relationship, or you just want to check who your perfect love match is, this love game is for you.
6. Fingerprint Love Test Scanner
This biometric love test measures how well two persons fit together. It uses the name of the two persons and scans the fingerprints of them. A sophisticated algorithm then finds the similarities and calculates a score how well the two persons match together.
Get Fingerprint Love Test Scanner
7. Love Meter
Wondering whether you are compatible with your new boyfriend or girlfriend? This Love Meter Android app will lets you match names between you and your partner and give you the percentage about how much your lover loves you.
Get Love Meter App for Android
8. Love Test
Love Test is a small FREE Love test app, it can tell you how much you love someone. It's funny and it can make you happy with your result.
9. Love Test Calculator Deluxe
Love Test Calculator Deluxe is a free Android app that is an innovative compatibility calculator via Facebook too. Choose the person with whom you want to check your compatibility directly from your friends list. For more fun, you can even calculate the love connection between two friends on your Facebook list.
10. Love Calculator
Love Calculator: Couple Test – Perfect match or caught in a bad romance? Find out how compatible you and your partner are with this incredible mobile app.