Got any Android smartphone/tablet? If so, then you already know the power of the Android operating system that helps us to do almost everything within a smartphone/tablet. We can play high-quality racing games, football games and so much more than just it. We install as many apps as we want to enjoy within just a single Android smartphone/tablet. After Android, computer programmers started developing computer software that helps Windows operating system users to install Android apps into their PCs and enjoy Android apps and games on their computers.
The most amazing software for playing Android games and apps for Windows PC was the BlueStacks App Player. BlueStacks App Player is the alpha version of an emulator that allows you to use Android on PC. It works as a widget and when we click on BlueStacks App Player widget this will show the most ten apps that have already been pre-installed. BlueStacks App Player is onto a good start when it comes to running Android apps on your PC. It has a great and easy-to-use UI (User interface).
So, today we are about to share with you the top 7 best alternatives of Bluestacks Android apps player. Many people were unable to use Bluestacks for some reasons and were having issues with their PC while running Bluestacks on their PCs now they can try out the best alternatives of Bluestacks and start enjoying Android games and apps on their PCs.
Also read: Install Android Apps in Windows with BlueStacks App Player
Why not Bluestacks? But Alternatives to Bluestacks?
Well, here are some reasons why would someone will want to try the alternatives of Bluestacks:
On launching the Bluestacks, you will find your CPU usage high in task manager which actually slows down your computer.
My overall experience with Bluestacks was not good enough but it was more like sluggish. From installation to running apps into PC.
7 Best Alternatives to Bluestacks Android Apps Player 2022
Following are the best alternatives to Bluestacks:
AMIDuOS
Nox App Player
Andy Android Emulator
Android-x86
YouWave Android Emulator
LD Player
AMIDuOS Android Games & Apps Player
AMIDuOS is one of the best alternatives of bluestacks in 2022 that helps you to run Android Apps in Windows® 7/8/10. The software provides you with first 30 days free trial for Android lollipop and Android Jellybean. AMIDuOS is completely a new concept for adding Android functionally and experience to all Windows devices. It runs in all Windows 7,8 or 10 operating systems or Windows tablet device for fast, easy switching between Windows and Android environments. AMIDuOS runs fast and performs with no limitations because it is 100% native Android running on your Windows hardware.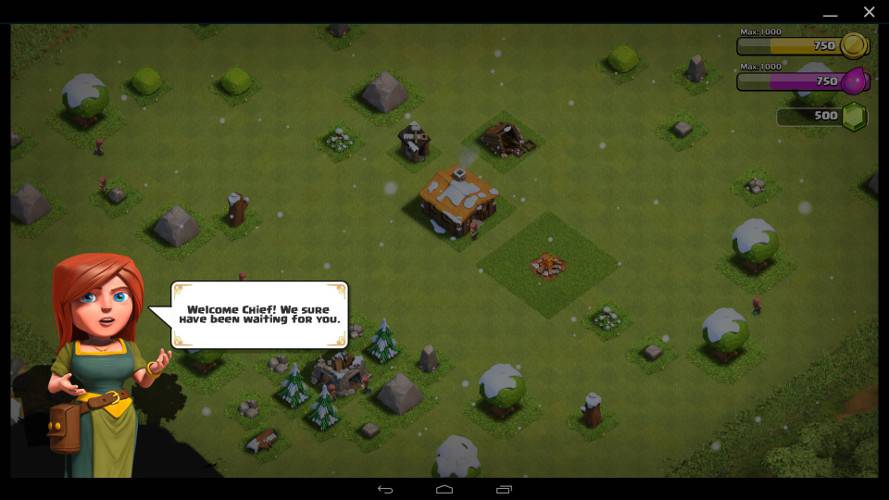 The best part of AMIDuOS is that it gives full hardware keyboard support with keyboard shortcuts. The screen orientation changes automatically to portrait mode when need for specific Android applications. AMIDuOS supports Ethernet and simulated WiFi to provide network access for Android apps.
Nox Android App Player
Nox app player is one of the greatest Android emulators which is way more better than Bluestacks because it is lightweight and plays Android apps faster. Nox app player is developed with advanced language and it is leading in technology and performance. Nox is a completely free tool for users to enjoy playing numerous games and apps from Google play store on PC.
Andy Android Emulator
Andy Android emulator is a really wonder Bluestacks alternative in 2022 that have made this easier to run Android apps between desktop easily while keeping a user up to date with the latest version of Android OS. Andy Android emulator also gives its users with unlimited storage capacity even Windows and Mac compatibility so you can have full freedom to play the most popular Android games on your desktop PCs.
With a phone as a joystick, you will never have to sacrifice the multi-touch or gyro elements of gaming, and thanks to the seamless connection between desktop and mobile, you can receive a SnapChat phone picture on the street and see it on your desktop at home or even a WhatsApp message.
Android-x86
Android-x86 is the project to port Android open source project to x86 platform, formerly known as "patch hosting for Android x86 support". The original plan is to host different patches for Android x86 support from open source community.
YouWave Android Emulator
Enjoy using Android apps and games on desktop PCs now with  YouWave Android emulator. With YouWave you can run all apps from Google play store on your PC, no phone required.
YouWave features:
The fastest way to run Android on PC
Ease of use and install
Easy to import and run apps
Supports Android 2.3 Gingerbread
Enables fast restart
Enables multi-player online games
Dynamic rotating
Volume control buttons
Retractable control panel
System requirements:
Intel Pentium 1.6GHz CPU
1.5GB DRAM
500MB disk space
Windows XP, Vista, Windows 7, Windows 8, Windows 10
LD Player
LD Player is an Android simulator that helps you to give your control and access to use all Android apps and games in your Windows running desktop PCs and especially it is good in aspects of performance, user experience, compatibility, and gaming controllability.