If you have been looking to download stock wallpapers of Android devices like Nokia 6, LG G6, or even Huawei P10 plus then you are on the right page. Because we are going to list download the bundle of stock wallpapers of Huawei P10 plus and you can go through the links above if you need wallpapers for those Android smartphones.
Recently, a rumor spread that the latest stock wallpapers are made available for the Huawei devices which includes i.e., Huawei P10 and P10 Plus devices. It was introduced at MWC 2017 and since these devices come with Android 7.0 Nougat and EMUI 5.1.
Huawei P10 Plus Specs and comparison with P10
You might wanna know, what's new in P10 Plus if you didn't have a chance to see.
Screen
Huawei P10 with 5.2″ 1080p
P10 Plus with 5.5″ QHD
CPU
Runs on Kirin 960, Mali-G71 MP8
RAM
4GB for P10
6GB for P10 Plus
Storage space
64GB for P10
128GB for P10 Plus
Primary camera
Leica dual camera 2.0 with 20MP monochrome & 12MP RGB.
Also SUMMARIT-H F/2.2 for P10 and SUMMILUX-H F/1.8 for P10 Plus
Front camera
8MP F/1.9, AutoFocus comes with P10 Plus only
Battery backup
P10 – 3200mAh
P10 Plus – 3750mAh
Model colors
Graphite Black, Mystic Silver, Dazzling Blue, Rose Gold, Greenery, Ceramic White, Dazzling Gold, Prestige Gold (P10 only)
Connectivity
Dual SIM, USB-C, NFC, GPS, 4×4 LTE MIMO antenna system and 2×2 Wi-Fi MIMO antenna
Dimensions of P10 Plus
P10 Plus – 153.5 x 74.2 x 6.98mm, 165g
Software
Android 7.0 Nougat with new EMUI 5.1 UI
Dimensions of P10
P10 – 145.3 x 69.3 x 6.98mm, 145g
Download Huawei P10 and P10 Plus Stock Wallpapers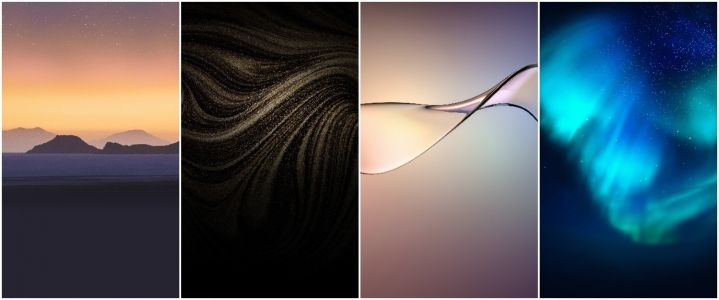 To download the HD quality of wallpapers for Huawei P10 and P10 plus, you can download from the following downloadable link: