Battery Draining is one of the most common issue that many of us face while using Android/iPhone smartphones. In my opinion battery draining is a big hurdle in the middle of our free entertaining hours. Frankly, I hate it who won't huh!
Pokémon Go is trending Android app of 2016 right now and I'm sure you already know it but if you don't then what are you waiting for? Come on install this app and go out sometime to start catching, hatching, and discovering new Pokémons in your area and shop via PokeShops. You know why? It's a lot of fun to go out and capture Pokémon but the bad thing about this is "it is a big battery life draining app".
If you are fed up of battery draining on your smartphones while playing Pokémon GO game then you gotta follow this article.
Those who own power banks charging gadgets then they can go out for long hours but those who don't, they must have hated that battery draining thing about Pokemon GO. I know how it feels like … So, just go ahead and read the best tips to save battery life while playing Pokémon Go.
Read also: Stop Battery Draining with Doze App
2 Methods: How to Save Battery Life While Playing Pokémon Go
Method #1: Enable Battery Saver Mode
You should be happy that Pokémon Go have built-in battery saver mode. To enable the battery saver mode follow the steps below:
Open up the Pokémon Go app

Tap on Setting button on the top-right corner of the screen
Scroll down till you find out Battery Saver
 Tap on it to select it (a tick will appear)
That's it.  You are done.
Tip: You should install Doze App that helps alot in saving battery life (Optional)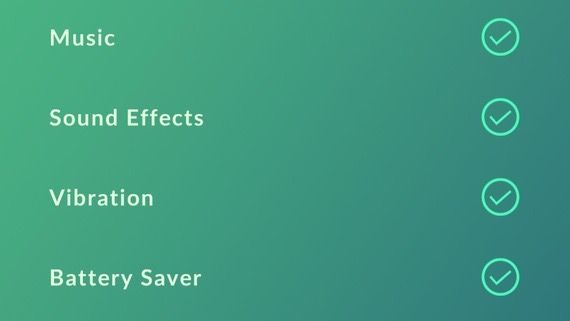 The above method will definitely help you to save your Android/iPhone smartphone's battery life and it is better to enable while playing Pokémon Go. However, in the screenshot you will also find sound effects, music and vibration and if you turn them off too, I'm sure that'll help you to save battery life from draining.
Method #2: Use Offline Google Maps rather being online
I'm sure that you will think that will not make any difference but you are wrong if you are thinking that way. Because, online Google maps have tons of backend functions running that are keep getting updated through Mobile Data or WiFi whichever is active that makes your mobile heavy on RAM processing and causes battery drain.
Following are the steps to Enable Offline Google Maps:
Go to Google Maps app
In Settings menu (that is burger icon created with three horizontal lines)
Tap on 'Offline areas'
Press the '+' icon
Use the map and draw the square of area which you wanna download
Then tap on 'Download'
That's it, all done.
These are the 2 best methods to save battery life while playing Pokemon GO and kindly comment if you have any questions regarding this article. We are completely open to suggestions.