Painting your thoughts is a great way of relaxing your mind. With a stroke of a paintbrush, you can craft a magnificent masterpiece. Luckily we live in an era where drawing does not need paper and pens anymore. Today you can sketch beautiful pictures on your mobile phones, tablets, and laptops, etc.
We bring, for you, top painting Android apps which can be easily used by professionals as well as newbies. These apps will satisfy your artistic needs – whether you want them for simple doodling or sketching faces. With these painting Android apps you can also create cards for your loved ones, design posters for your colleges, edit your pictures and do a lot more.
Note: The List of top 10 painting Android apps is not in order of preference. You can read the pros and cons from below and decide which one you need accordingly.
Painting Android apps in 2020
SketchBook – draw and paint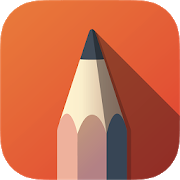 SketchBook – draw and paint is a top-class, features-packed and totally free painting and drawing application. Creativity starts with an idea.
This application will enable you to convert your ideas into fully finished artwork. SketchBook has various kinds of sketch pens and paintbrushes with which you can create wonderful paintings. Whether you want some freestyle drawings or accurate shapes, this Android app has it all.
SketchBook app is one of the highest-rated painting Android apps with more than 10,000,000+ downloads and 4.2-star rating due to which we have included this app in our list.
Get it from Play Store | Download APK | SketchBook for PC
Infinite Painter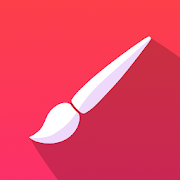 Infinite Painter, as the name suggests, brings the infinite number of exciting painting features for newbies and professional artists. The developer primarily focuses on providing all the complex painting features in an extremely user-friendly way.
With its simple and well-organized UI, even the kids can use this app with ease. It brings all the features that a drawing application should have and at no point, you would feel the need to download any other painting Android application. Starting from basic paintbrushes to advanced layers features, Infinite Painter has it all.
For all the budding artists out there this is a must-have application for you.
Get it from Play Store | Download APK | Infinite Painter for PC
PicsArt Color Paint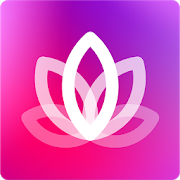 From the famous Android app developer PicsArt, this is one of the top-rated painting applications available on Playstore. PicsArt Color Paint offers a full drawing suite that allows newbies as well as pros to create high-end paintings. You can customize the paintbrush with your own choice and hence, bring versatility in your work.
You can also add as many layers as you want to create real-like illustrations. Once you have PicsArt Color Paint downloaded on your phone, you would not need any other painting Android app.
PicsArt has more than 10,000,000+ downloads and 4.1-star ratings compel us to include this app in our list of top painting Android apps.
Get it from Play Store | Download APK | PicsArt for PC
ibis Paint X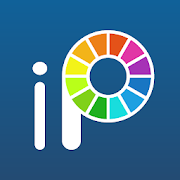 ibis Paint X from the developers 'ibis inc.' is amongst the highest-rated Android application in the category of Art and Design with a 4.5-star rating and 50 million downloads across all Android platforms.
The application offers an online YouTube tutorial which can make your user experience extremely simple and straightforward. ibis Paint X offers more than 2500 materials along with 800 fonts.
It also provides 325 customizable brushes and 63 exciting filters so you can create splendid artwork in minutes. No need for a laptop anymore. With this perfect painting app, you can create professional paintings anywhere anytime.
Get it from Play Store | Download APK | ibis Paint X for PC
PaperColor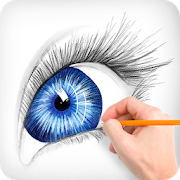 PaperColor is an extremely lightweight painting app with which you can draw as well as learn the art of painting. Whether you are sitting in your TV lounge or looking forward to killing time in a long flight, with this app you can draw wonderful doodles and extremely realistic sketches in no time.
Painting with this app is as easy as it gets. Even kids can learn and draw with PaperColor. 10,000,000+ downloads and a 4.2-star user rating makes this application a must-have in our list.
You can also use your phone's stylus to make sketching realistic and simpler for yourself.
Get it from Play Store | Download APK | PaperColor for PC
MediBang Paint – Make Art!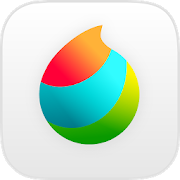 MediBang Paint – Make Art ! is a free and lightweight app that can be used to create digital paintings as well as comics. It comes with various customizable brushes, a large number of fonts and pre-made backgrounds on which you can create your beautiful sketches.
The best thing about MediBang Paint is that it is not only available on Android but also on iOS, Windows and Mac OS. This allows you to easily transfer your projects amongst different platforms.
It also gives free cloud storage online with which you have your work saved for lifetime. The phone version of this painting Android app is as good as the desktop version.
Get it from Play Store | Download APK | MediBang Paint for PC
Adobe Illustrator Draw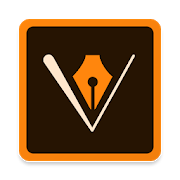 Adobe Illustrator Draw is the official painting app from the famous developers 'Adobe'. This app has been nominated amongst Editor's Choice on Google PlayStore and has won many awards like the Tabby Awards for the Creation, Editing and Design.
It is a highly professional application with all the features that a drawing application should have. The best thing about this application is once you are done with your painting, you can save it and edit it further on Adobe Illustrator or Adobe Photoshop to make your work even better.
It also includes support for the PSD file with which you can share your work on laptops as well.
Get it from Play Store | Download APK | Adobe Illustrator Draw for PC
Paint
Paint is a simple application just like the one on your PC. If you are looking for a doodling app to kill your time then this is the best choice for you. Using this app is so simple that you can download it for your kids to bring the inner artist out of them. Paint is an extremely lightweight app (1.1mb) that can easily work on old as well as new phones.
Using the stylus on this app will make your experience even better. Having more than 10,000+ downloads and 4.4 stars rating on Google PlayStore, this app has to be included in our list on top 10 painting Android apps.
Kids Paint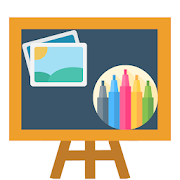 As the name tells, Kids Paint is an app specifically for children to make their creative skills sharper and to bring the best out of them. Kids Paint is pretty easy to use allowing the kids to doodle and draw whatever they want.
Developers have ensured that the features are easy to access by children without any supervision. So now let your kids have the best painting experience by using this lightweight painting Android app.
Paintastic: draw color paint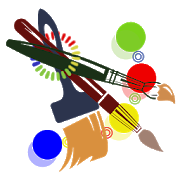 The Paintastic is another top-class features packed painting Android application that allows you to make exciting paintings as well as design logos and greeting cards. You don't have to be a graphic designer to use this application.
The app is so easy to use for a beginner as well as kids can use this without facing difficulties. It brings paintbrushes of various styles like a blur, emboss, neon, outline that gives you a freehand to draw whatever you want. You can add photos from your gallery and add text to them to make greeting cards. You can also directly share these cards with your loved ones via WhatsApp, Facebook, and Twitter, etc.
Get it from Play Store | Download APK | Paintastic for PC