Today I have collected 100 free photography Android apps. You will need these photography Android apps if you wish to become an artist, a photographers, or a photo editing expert. I hope you will like these applications once you use them in your Android smartphone, and why not give these applications a try. After all they especially developed to serve you…
1. PicsArt – Photo Studio
PicsArt is a free photo editor, photo grid and collage maker, drawing tool and picture art network. It's like an all-in-one collection of multiple editors. PicsArt Collage Maker allows to create amazing collages, using photo grid, free form collage maker, or using photos on backgrounds.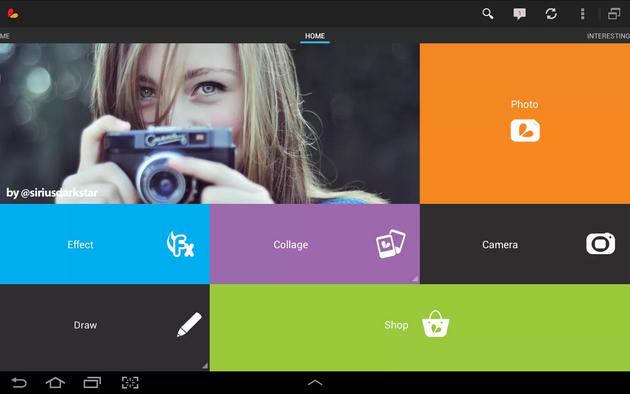 2. Camera360 Ultimate
To make your life even easier, Camera360 has introduced Camera360 Cloud, a cloud platform that can help you manage, edit, store, and share your photos all in one place. Join the millions of users who have already uploaded over 300 million photos in enjoying these FREE services.
3. Photo Editor by Aviary
Aviary is a powerful photo editor. Quick and easy to edit your personal photos on the go with no fuss. Aviary photo editor features all the tools you need while editing a photo, in a super intuitive interface so you can get right to editing.
4. Cymera – Camera & Photo Editor
Cymera is simply the best camera application for portraits. It has everything you need in a camera and photo editor to help you capture and create photos worth awards.
5. PhotoFunia
PhotoFunia Android app allows you to put your face on a billboard, a stamp, or in a Warhol-like work of pop-art. Just like the Mona Lisa. PhotoFunia gives you over 300 scenes to play with. You're not cutting and pasting; instead, the app "finds" the face in your photo and integrates it with the scene of your choice.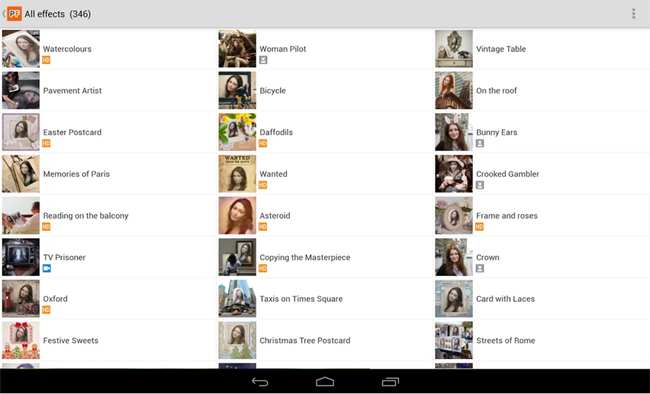 6. Photo Studio
Photo Studio for Android is utilized by both amateur and professional photographers who seek simple, but powerful image processing on-the-go. Users can turn their devices into a fantastic photo editing studio.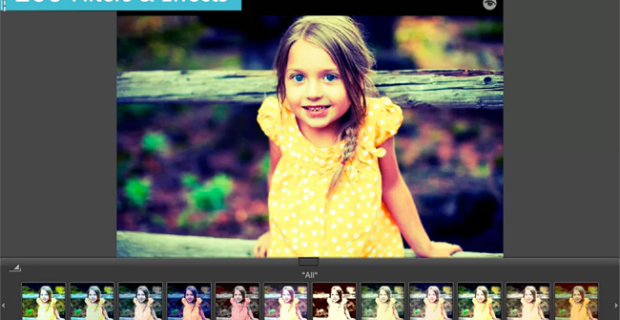 7. Pixlr Express
Pixlr Express is a fun and free photo editor that lets you quickly crop, re-size, and fix any picture, remove red-eye, and whiten teeth. Then choose from more than 600 effects, overlays, and borders to personalize any image—all for free.
8. Pho.to Lab – fun photo editor!
Pho.to Lab boasts one of the vastest collections of stylish and funny photo effects: more than 500 effects to date! Fantastic face photo montages, photo frames, animated effects and photo filters are here for you to enjoy.
9. BeFunky Photo Editor
BeFunky is an Android photo editing app that leaves all creative control with you while keeping everything super easy to use. It has TONS of effects you won't find anywhere else at free.
10. Pencil Sketch
Pencil Sketch Android app is an easy-to-use app to make you an artist by creating pencil sketch of your photos. You can pick a picture from your gallery or capture one from your camera to generate the sketch. Both black-white and color sketch results can be easily created by JUST one button click.
11. Cartoon Camera
Cartoon Camera Android application let's you create cartoon and sketch like photography with your camera. We have just released Hill Climb Racing, it's one of the most entertaining and addictive FREE driving game made for android!
12. Focus Effect
Now with Focus Effect in your Android smartphone, you can select an area you wanna focus in your photos, then use the focus effect will blur the background and do all the work for you. By using this app, you can become a photographer even without a good camera.
13. Camera Magic
Camera Magic turns your photo's into magically looking artistic photo's with expression. Turn any photo into combination of Artistic Sketch and Photo and bring out artist in you.
14. Photo Sketch : Paper Artist
With Photo Sketch : Paper Artist you can create awesome sketches with your photos. You always wanted to see how your sketch would look. Just use this app and explore the world of beautiful photo sketches. Start using this app and enjoy your photos with wonderful sketch effects.
15. Insta Collage Bokeh
You want see you photo collage with beautiful effects and different borders for images this is the right time to create your photo collage using Insta Collage Bokeh.
16. Picasso – Draw, Paint, Doodle!
Indulge your creative side with Picasso – Draw, Paint, Doodle. Decorate your photos with hearts, smileys, and comments.
Draw in a mustache. Paint a castle in the background. Or doodle your way into abstract art.
17. Face Photo-PhotoEditor&Studio
PhotoFace is a Top 10 Photo App in the Korea and many other countries!