Samsung Galaxy S4 is a life companion and high-end Android smartphone by Samsung corporation. It has several options to easily be customized as per as we desire. However, to set things as you want them in your smartphone you will need to take some unofficial procedures to make it as per as your desires. Why Unofficial going unofficially? Because when we first buy Samsung Galaxy S4 Android device, it comes with various carrier, factory, default restrictions and pre-installed Android apps that may affect the performance of your phone (i.e, Slowing, working not as you desire and more…).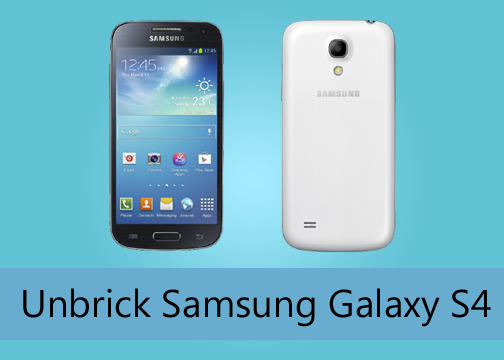 When going through unlocking process maybe if your Samsung Galaxy S4 got bricked by applying several unofficial procedures then you can easily unbrick Samsung Galaxy S4 by following this guide.
Recommended Reading: One-Click Rooting Guide Samsung Galaxy S4
Go to Next Page to find out more.