I have already written a couple of guides for Samsung Galaxy S4 about how to one-click root Samsung Galaxy S4, How to unbrick Samsung Galaxy S4, and now going to write about how we actually go under making a hard reset for Samsung Galaxy S4. In this tutorial, I'm will teach you about how to apply a Hard Reset, or aka Factory Reset for your Samsung Galaxy S4 without using any other tools except your device itself.
Note: This article works on all Samsung Galaxy S4 series devices.
There are a couple of ways that you can take and make a hard reset for your Samsung Galaxy S4, the popular one is using the Factory Reset option under Account, or using different methods such as using the TouchWiz UI. So, don't worry about any thing this looks freaking crazy but I'm will guide you.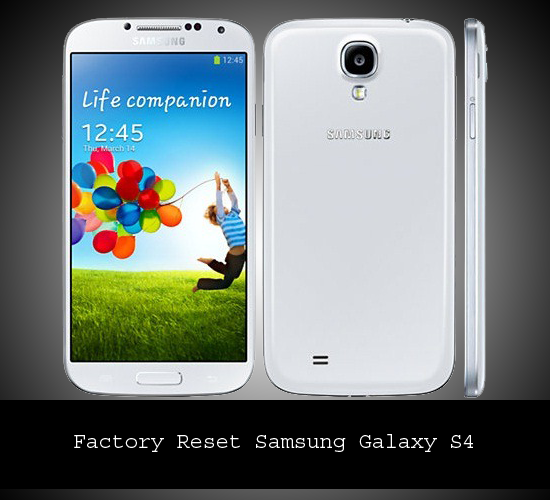 Prerequisites
Remove the external SDcard (

external SDcards aren't usually wiped, but to be sure just do that)
Make sure that your device is well charged level should more than 50% – 70%, so that the phone will not be bricked in the process
You can download your installed Android apps, if you want to
You should sync all the Contacts info with Gmail account
This guide will completely wipe all the data stored on your Android Samsung Galaxy S4 device, if you have done the above prerequisites just go to next page to start making a hard reset for your Galaxy S4.
Note: Read the entire tutorial and don't leave any steps. Also read our site disclaimer (We will not be blamed in case anything went wrong and you brick the device)