We usually apply factory reset on our Android devices because of internal bugs, and slow performance of our devices. And making factory reset quickly resolve these issues within a couple of minutes.
In this article, you will find a guide on factory reset in Samsung Galaxy S5. Whereas you will find the complete specifications of Samsung Galaxy S5 here. Factory reset doesn't requires any third-party applications to be used however we will teach you How to Make Factory Reset in Samsung Galaxy S5 without using any other tools except your device itself.
However, before I go further about factory resetting Samsung Galaxy S5, let me tell you that you will need to do the following things to get your Galaxy S5 prepared for this process.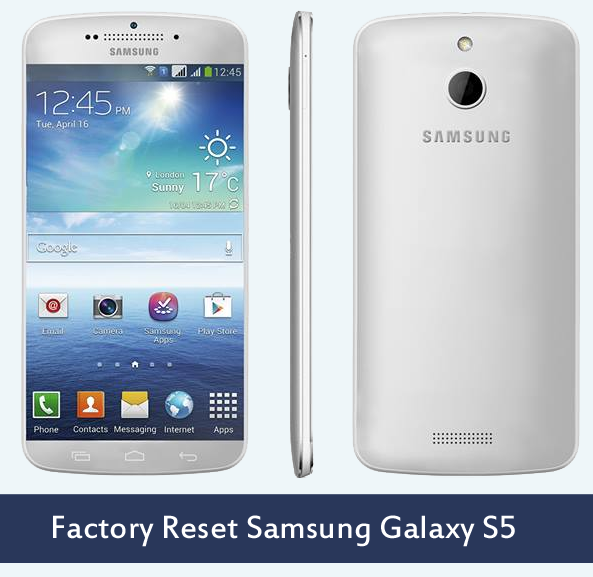 Prerequisites
Remove the external SDcard (external SDcards aren't usually wiped, but to be sure just do that)
Make sure that your device is well charged level should more than 50% – 70%, so that the phone will not be bricked in the process
You can download your installed Android apps, if you want to
You should sync all the Contacts info with Gmail account
This guide will completely wipe all the data stored on your Galaxy S5 device, if you have done the above prerequisites just go to next page to start making a hard reset for your Galaxy S5
Note: Read the entire tutorial and don't leave any steps. Also read our site disclaimer (We will not be blamed in case anything went wrong and you brick the device)