Android apps for Automobile Insurance…
Well, why would someone install Android apps for automobile insurance? Fair enough!
By the way, I never needed any automobile insurance app in my Android phone but while I was browsing though comments on android APK website I found people looking for good automobile insurance Android apps. So, I thought to write an article about best Android apps that can help them find best automobile insurance services. We are living in the age where everyone plans for their future, that's very important for our growing children so that they don't have to worry about their future expenses and so on. And of course it is automobile which helps us get from one place to another there is no guarantee, accident can occur anytime anywhere. It is better to have car insurance than wasting money on repair of car after accident you know.
Best Android Apps that will help you for Automobile Insurance
A+ Car Insurance (US)
Let's say, if you are tired of overpaying for car insurance and sick of spending all your money on overpriced plans? Now, you can save huge amounts on your car insurance while paying less than you ever thought possible.
A+ car insurance is premier app letting US consumers to easily find and compare car insurance on their Android smartphones and tablets. It is really hard to find best affordable automobile insurance these days but by using this app you can quickly compare multiple quotes from a wide range of US car insurance companies and then purchase your chosen auto insurance policy straight from your phone.
So, that means you can compare multiple car insurance companies quotes right on your Android smartphone if you use A+ car insurance app.
Download A+ Car Insurance Android app
CompareChecker Car Insurance (UK)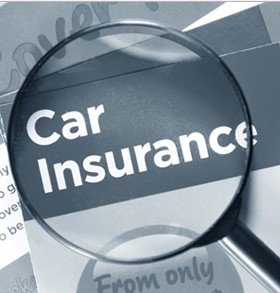 CompareChecker car insurance Android app helps you to search the major UK car insurance comparison sites, as well as compare car insurance quotes from the big direct insurers.
Insurance quote manager
CompareCheceker stores all of your information in one place, request and compare car insurance quotes from a huge range of car insurance providers to see everything, miss nothing and save.
Features:
100% free
Compare car insurance quotes from the major comparison sites spanning thousands of car insurance providers quotes
Save your details on your smartphones and take 'em with you wherever you go
CompareChecker Car Insurance is the UK's most powerful and flexible car insurance app.
Download CompareChecker Car Insurance Android app
I'm going to conclude this article because I shared all the necessary details in order to get you some help regarding automobile insurance. And if you are still searching for car insurance, tesco car insurance, insurance quotes, compare car insurance then you should read this article. Comment your opinions below regarding these apps, so that new users should be updated.