To show the related posts after each single post content is really nice idea to give your readers a good way to read your blog deeply. However, WordPress have made it even easier to show the related posts in your WordPress blog just by locating a simple php code related_posts(), inside of your functions file in your theme. But, it's not about coding, however we are going to discuss about top 8 related posts WordPress plugins with thumbnails. Creating a system of related posts under each single post in your WordPress blog will result more page-views, and will improve Google's understanding of your content. Let's have a thorough look to the list below and came up with one, to use in your WordPress blog.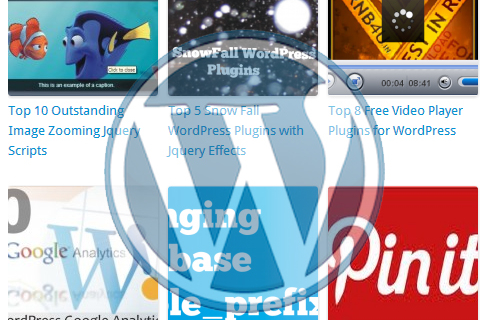 1. WordPress Related Posts
WordPress Related Posts a WP plugin which easily generates a list of highly matching related posts with cute thumbnails and provides you click-through statistics in real-time. It increase the readers' engagement. This plugin delivers statistics about page-views and clicks strictly. And there is a new feature by this plugin that it'll support mobile devices now.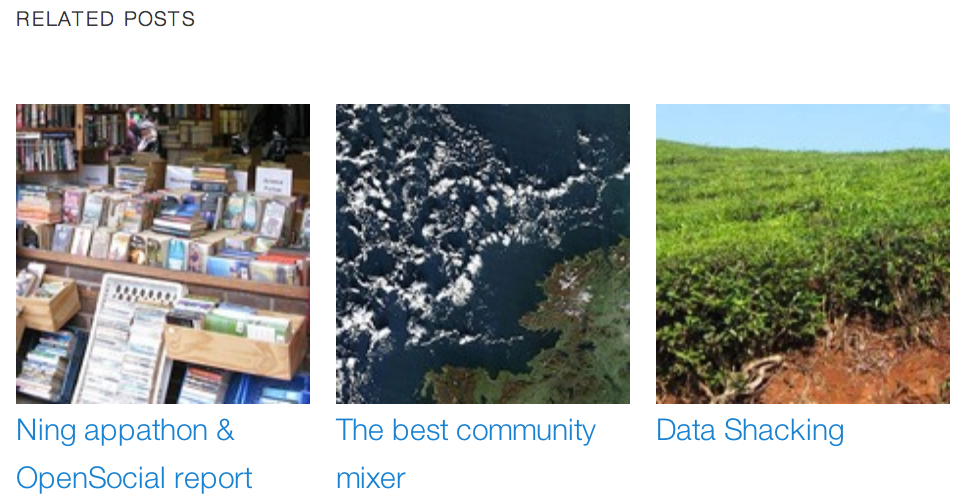 Usage
1. Go to Settings > Related Posts
2. Turn on Advanced Features!

It provides you the real-time traffic analytics via third-party service
2. Manual Related Posts
A really awesome related posts plugin for WordPress with an additional option to select related posts manually for posts/pages and widgets. So, stop displaying auto/random related posts and start choosing manually. 😉

3. Related Posts
Related Posts plugin gives you multiple options to show the related posts via using WordPress taxonomy tags. It provides you a live sidebar widget which uses a php code is_single() which is a conditional tag means it only show the related posts in the sidebar when viewing a single post and displays a list of related posts that are related with the current post inside sidebar. The number of related posts to show in the sidebar can be configured. The posts will be sorted in sequence first by the number of matching tags afterwards by the post date.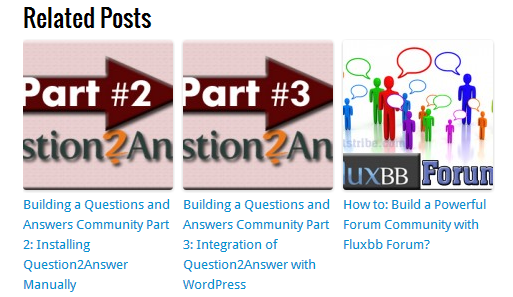 4. WP-Thumbie
WP-Thumbie is nice plugin to display the related posts under a single post with a small thumbnail, title of the posts and a selected number of characters in excerpt. It aims to show related posts either in posts or in pages or in both. There are tons of key features by wp-thumbie.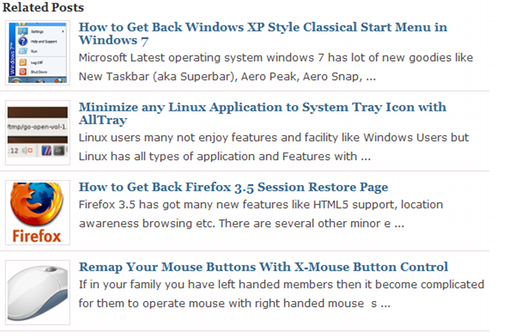 5. Related Posts Thumbnails
Yep, yet another Related Posts Thumbnails WordPress plugin, by default this plugin uses the WordPress thumbnail system. In short, it takes the first image from the post as Thumbnail. You can select 'thumbnail' and 'medium' size options. Ability to specify the number of posts to be displayed. Turn off automatic appending to the end of post and use php tag in the Loop of your theme php get_related_posts_thumbnails(); ?>.
6. Contextual Related Posts
Aha, yep reduce bounce rates by showing a set of related posts under single post inside of your WordPress theme, or in your feeds. It displays a list by using <li> html tag, over the content including the title or the content excerpt of the posts. You can now retain visitors, reduce bounce rates and repeat old entries to read by your website readers.
7. Related Posts by Zemanta
Zemanta Related Posts can increase internal traffic by 10%. You can easily increase your reach and readership with Zemanta. Recommendations are provided by Zemanta's world-class semantic service, including advanced analytics.
8. Related Posts for WordPress
This plugin increases the page-views with internal SEO and select the related posts by manually for the single post. Easy to navigate and linking the related posts and pages. You can search and select posts that fit to your criteria, all from within the write/edit post screen.