A few days back my one of visitor asked me about how to increase the Google pagespeed score for a WordPress blog. Well, I appreciate that man who did ask me that really awesome and technical question. Well done… By the way, I already wrote 10 Steps to Get 95+ Score on Google Page Speed Insights (WordPress Only). And if you are looking for more sketch way to increase the Google pagespeed score just follow the rest of article. I hope you will like this simple way to increase Google pagespeed score.
Use Google Pagespeed Insights to increase your sites performance, your search engine ranking, and your visitors browsing experience.

How to Increase Google Pagespeed Score for WordPress
Follow the steps below:
First of all, install and activate Google Pagespeed Score plugin in your blog
Now, make sure that you have entered your Google API key on the Options page
If you don't have an API key, you can create a new one for free from: https://code.google.com/apis/console
Once you added the API key to Options page in your WordPress blog, it will now begin generating page reports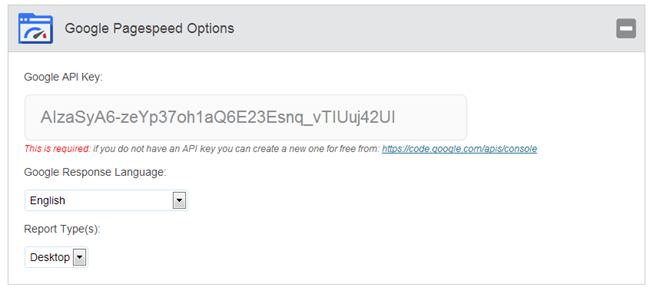 5. Click the Report List tab to watch the progress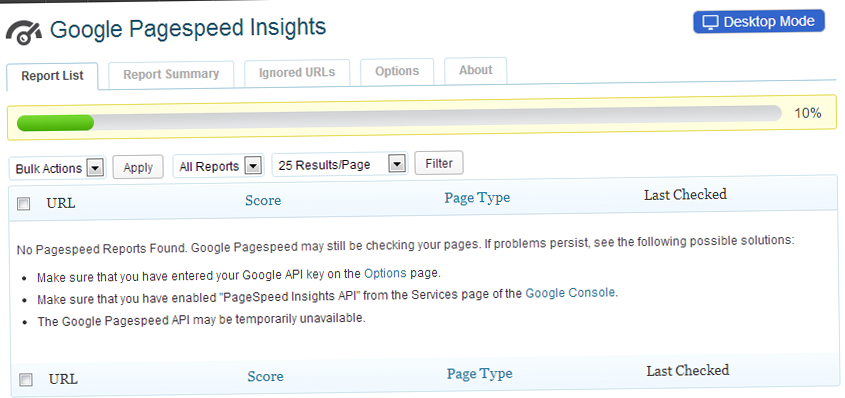 6. Now, after the process get done just go through Tools > Google Pagespeed > Report Summary, you will see the main problems (that affects your blog page speed) and score of your WordPress blog on Google Pagespeed Insights.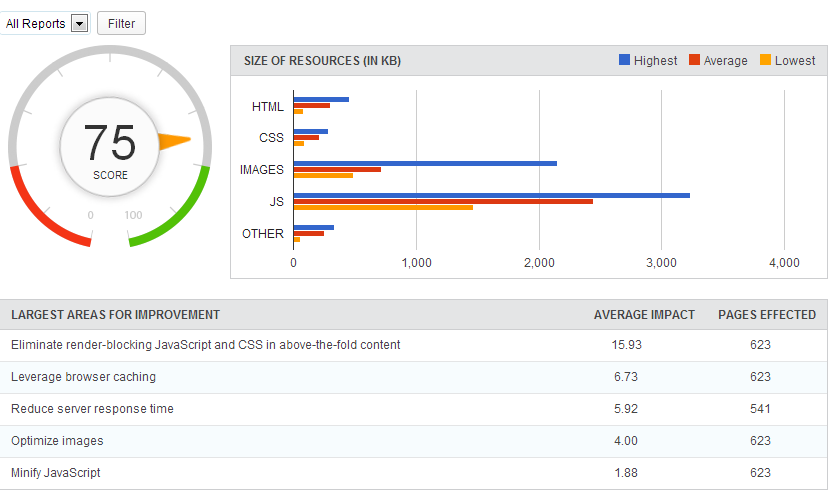 To solve these problems, just follow these articles: