We know that search engine only rank unique content always, and prevent ranking plagiarism even low quality content. Many WordPress users are worried about how to check for plagiarism content online and looking for easiest way to find plagiarism content checkers out there on internet. After all, we all know that plagiarism has negative impact on SEO. In this way, I've found a really great even easiest way to find plagiarism content right from WordPress dashboard while article. Sounds good , I know… So, in this article I'll show you how to check plagiarism content while writing post in WordPress.
WordPress Plagiarism Checker
Plagiarism Checker is an amazing yet an easiest way to check plagiarist content right from WordPress post editor screen. Plagiarism Checker works out of the box (in background) and so that it lets you focus on what you do best simply writing amazing content. It takes out every sentence from your post and analyze that in Google and tells you which sentence went PASS and which is plagiarist "Fail in other words.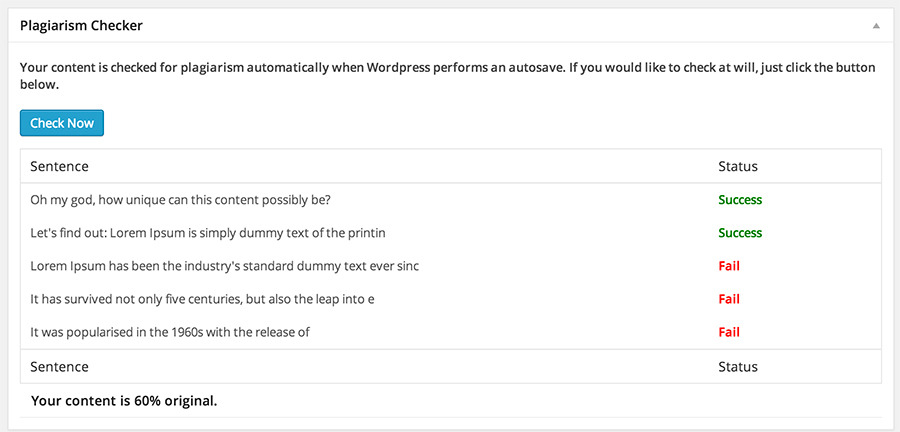 Features
Shows which sentences fail a plagiarism check
Automatically checks when a new draft is saved
Easy to view content reports
Out of your way to writing, until you need it (Completely out of the box)