Let me tell you, what is a broken link? The broken link means a dead link that doesn't exist but still available to serve your visitors and when your visitors click that broken link at the moment they will see a 404 not found error. It's very important part of maintaining a website because when 404 errors increase gradually in your websites and the users will not be able to reach the exact destination just because of 404 not found error,the search engines will hate your website because you don't provide your visitors good information and direction. In this article, I'm going to show you how to find and fix all broken links that have occurred in your blog (Only WordPress).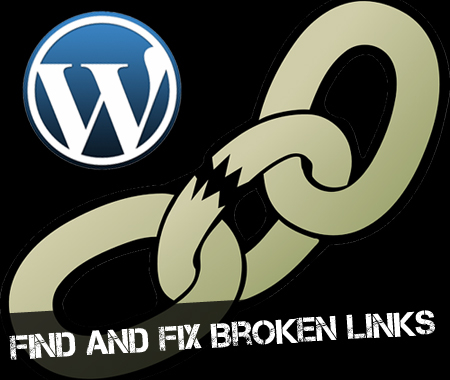 Broken Link Checker
Broken Link Checker is a free WordPress plugin which checks your entire blog from comments to each single post/page and notifies you after a certain period of time as configured in the plugin's settings page. You can easily fix the broken links on single-click action with this plugin.
Features
Monitors links in your blog posts, comments, pages, blogroll, and in custom fields
It finds out those outbound and inbound the links that don't work
It notifies you via both email or WordPress admin dashboard
It also prevents search engines from following broken links
Many options to configure
More…
How to Use Broken Link Checker WordPress Plugin?
To find and fix the broken links from your WordPress blog, follow the steps below:
Install and activate broken link checker WP plugin in your blog
Navigate to Settings > Link Checker
Now here is the complete guide to use broken link checker: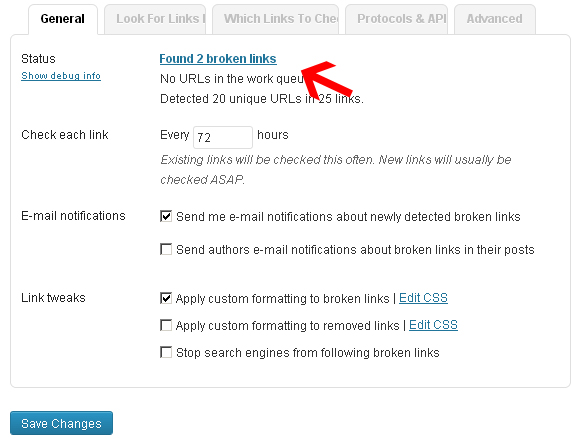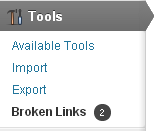 As you see in the above image that 2 broken links are found in the blog in which I've installed this plugin. When you click the link "Found 2 broken links", the plugin settings will take you to Tools > Broken Links:

In the above screenshot you can see that the status of broken links that are founded by the WordPress plugin (Broken Link Checker) to "Unknown Error" if the links are not broken you can directly bulk the action as "Fix redirects" or "Mark as not broken" for instance.
Now, let me tell you that how would you like to look for broken links in your blog by the plugin. By default the broken link checker WordPress plugin looks for broken links in Comments, Posts, and Pages. But you can still change the settings by going to Settings > Link Check > Look for Links In Tab, the example is right over here: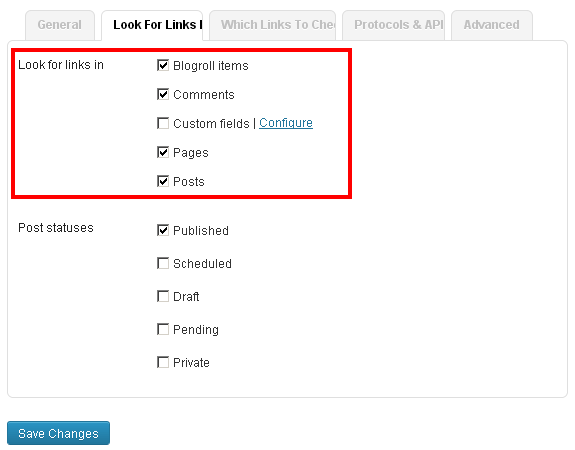 If you want to specify that which are the links you want to check, simply go to Settings > Link Checker > Which Links to Check: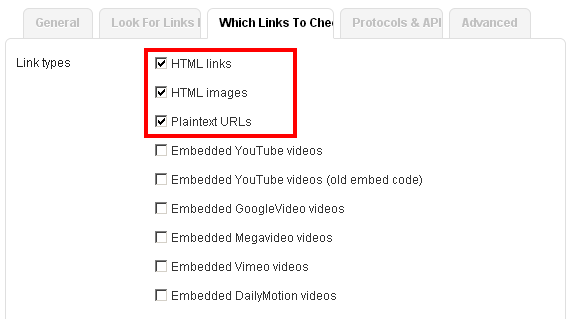 Finally, and by chance if you are trying to check for all pages at a time simply go to Settings > Link Checker > Advanced tab and click the button called Re-check all pages.