Pinterest is a social photo sharing site which have added a Jquery pin it button like other social sharing sites (Facebook, Google+, Twitter, etc), and over the past few years Pinterest have a great importance among biggest social sharing sites. If you are looking to add pin it button using Jquery over the images in your blog posts' and pages' images and wanted to be shared on Pinterest by your blog reader then this article is helpful for this purpose, but remember I'm going to discuss about a WordPress plugin which enable us to add a PinIt button over images using Jquery.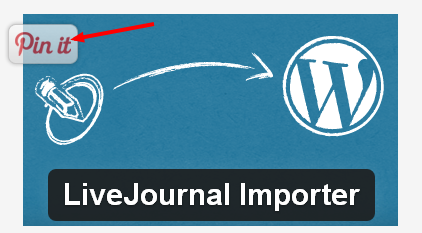 Pinterest Pin It Button For Images
This a nice WP plugin, it aims to add a "Pin it" button over your posts/pages images and once a user mouse hover an image then a pin it button will be shown over the image. Once the user clicks that "Pin it" button, a pop-up window with the image and a description will be shown. Everything is ready for pinning, although the user can alter the description. Follow the steps below to get started with pit it button over images:
Download, install and activate the plugin Pinterest Pin It Button for images.
The configurations are set already however if you wish to change or modify, see the plugin settings page Settings > Pinterest Pin It
Yep, you are ready to go with Pin it button, congrats.