Wikipedia iOS app have been published on iTunes store that now Wikipedia contributors can easily edit wiki articles from their iPhone, iPad. We have been waiting for this for a long time and it is a good news for those who do have iOS device and who loves contributing Wikipedia articles. So, if you download this app, you can edit Wikipedia articles wherever you are from your mobile phone.
It's an official Wikipedia app for iOS. Wikipedia is the free encyclopedia containing more than 32 million articles in 280 languages, and is the most comprehensive and widely used reference work humans have ever compiled. The app has been rewritten from scratch and is better than ever before.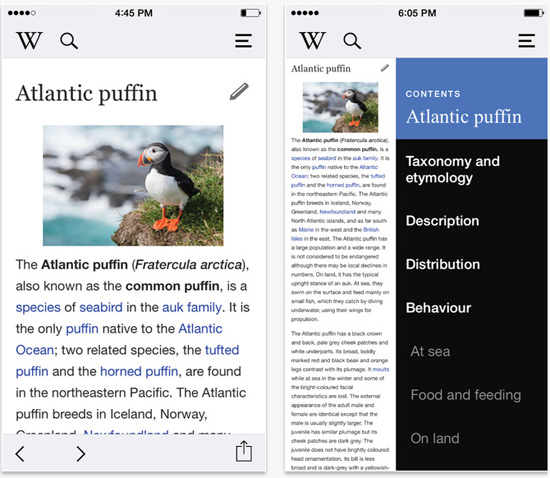 Features:
Speed, the app is faster than ever.
Editing both logged in or not.
Recent pages so you never got lost in the depths of Wikipedia.
Save pages for offline reading.
Share articles with others.
Read articles in a different language.
Wikipedia Zero, supporting zero-rated access with participating carriers.
You can download the Wikipedia iOS app by clicking the button below: