The new version of desktop Dropbox includes a really amazing feature that you can capture and share screenshots with Dropbox using keyboard keys. And in order to do that all you have to do is to install the latest released version of Dropbox in your computer and follow the steps below:
Press CTRL + PRTSCN (Print Screen) at the same time a screenshot image of your complete desktop will be automatically saved in the Screenshots folder in your Dropbox.
Find out more: Top 10 Alternatives of Dropbox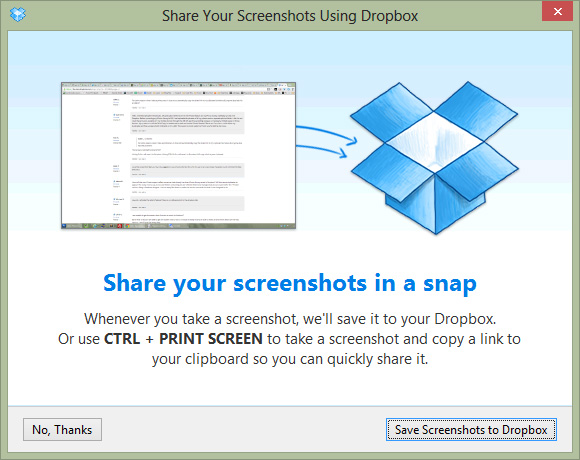 What I like the most is that while the image is getting uploaded to Dropbox, a public link is automatically be generated and let's you share that screenshot on the world-wide web using a simple link.