YouTube is the biggest video sharing website founded by three employees at Paypal in February, 2005. Where users from World wide can upload videos regarding funny clips, videos, musics, personal videos and share them private as well as publicly all around the World. But YouTube had been blocked in several countries for several reasons. However, people of those countries who want to share something with the world by sharing videos had not have the chance to make it so.
This article is especially for those who want to survive their countries by creating an official video sharing website for their citizens where they can upload, share videos across the country or across the world.
ClipBucket
Let me tell what the Clipbucket is? Actually, it's a free open-source video sharing php script. This php script comes with all those bells & whistles which are required first to start a Video Sharing website like YouTube, DailyMotion, Vimeo, etc. ClipBucket is one of the fastest growing php script which was first started as YouTube Clone but advance features & enhancements had made this script the most versatile, reliable & scalable media distribution platform.
How to: Install ClipBucket Video Share Script?
We can build a video sharing website in just a few minutes of installations of ClipBucket. Follow the steps below to get started with a video sharing website: First off… Download the ClipBucket in your computer, if you have just downloaded upload the .zip file in cPanel from where you want to access you own video sharing website. Next step is to open up your browser and navigate to the URL (clipbucket/upload) probably you will see: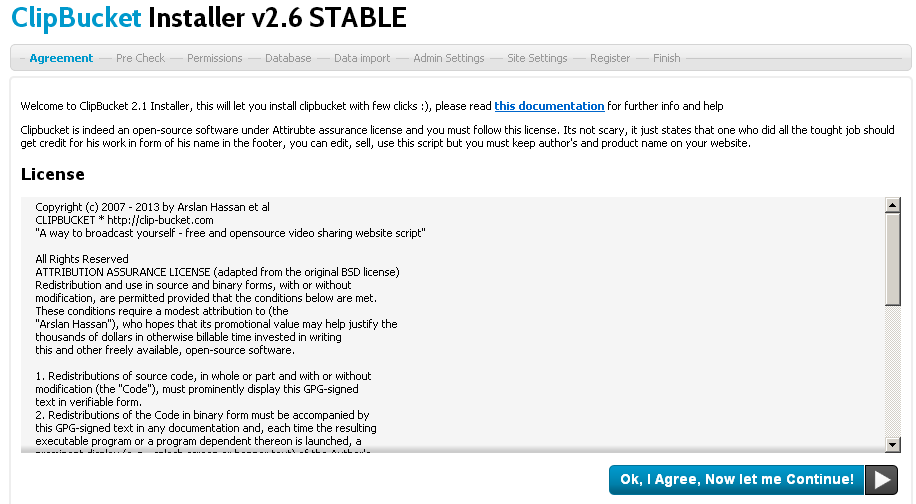 In this step the script checks if the web languages (with what ClipBucket is stand up) are supported by your webhost: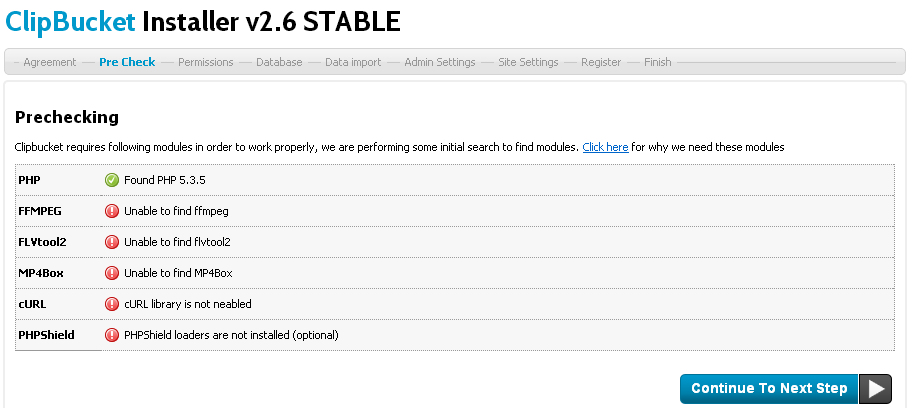 Here, the ClipBucket checks for the file permissions inside of your cpanel directory you had uploaded the script using chmod mod.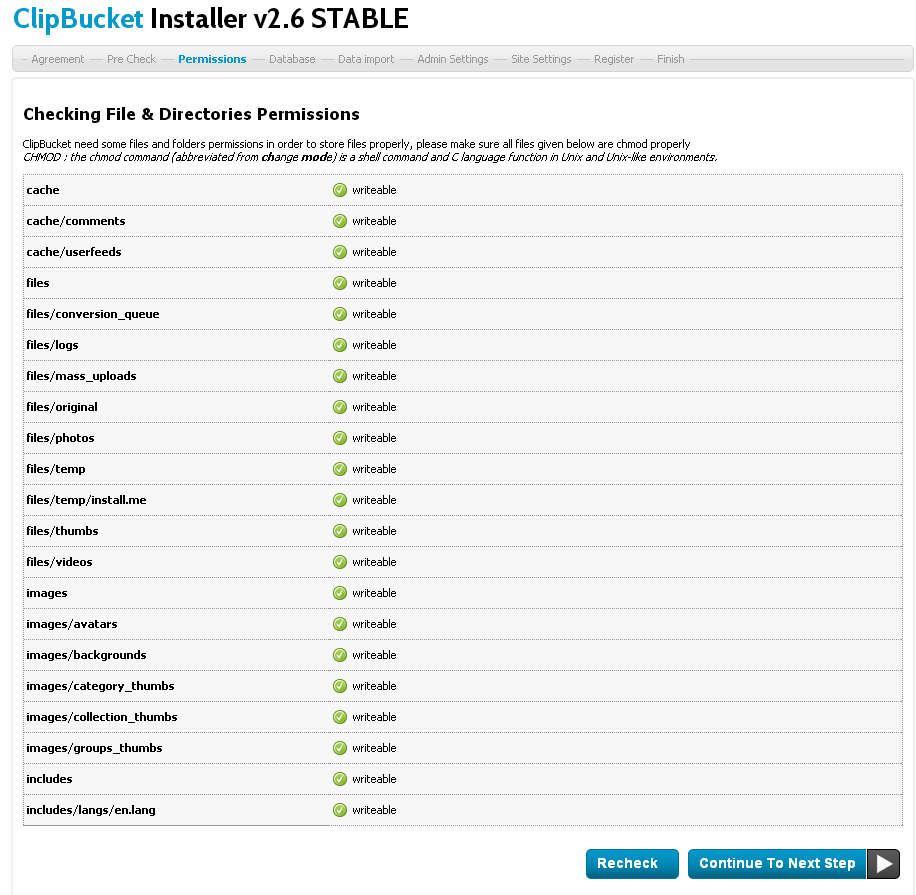 Now, ClipBucket needs to connect with a database in mysql to make it happen we have to create a database and a user for it. Example on how to create a database and user for it. Finally, after adding the database information do install ClipBucket step to step and came up with a free video sharing website like YouTube, it's that easy.