I know how it feels when you are stuck in the middle of something like forgotten pattern lock, wiping out data on Android, etc. Similarly, I just came across one of the most common hurdle that Huawei users are having with their Mate 9 handset. Huawei Mate 9 comes with Q-HD display and it is getting a bit harder for users to change display scaling (also known as DPI scaling) in Android 7.0 Nougat. In this article, you will learn to modify display scaling in Android Huawei Mate 9.
By default, Huawei lets you choose between three different scaling options. Since, Mate 9 has 6.0 big screen, the "View Mode" option is a good way to choose between seeing more on-screen, it is kind of letting you see the things clearly.
By the way, there are 3 view modes that you can choose from:
Here is the screenshot of view modes: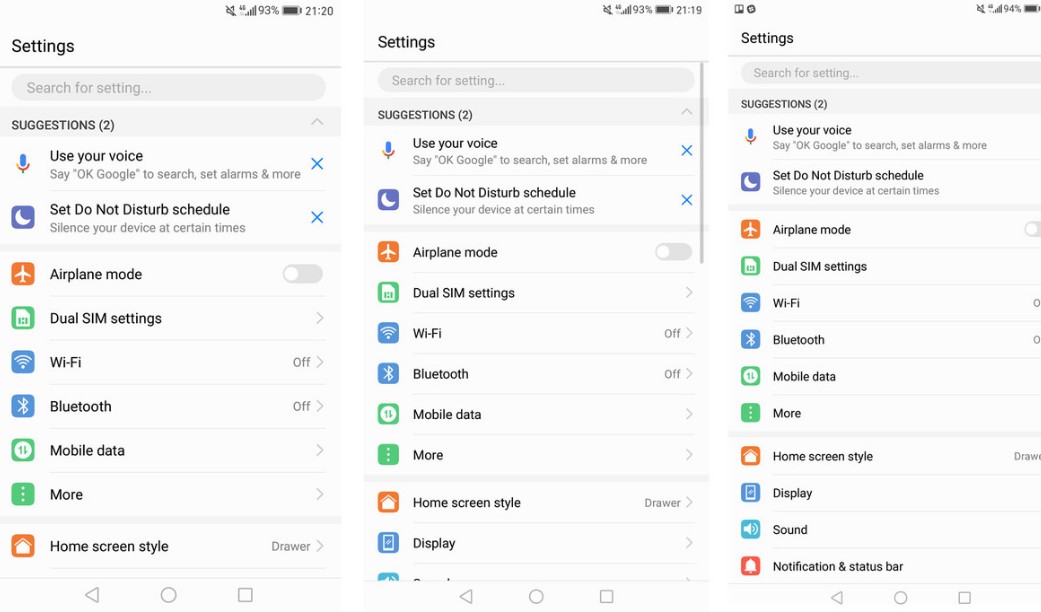 Let me explain it to you that in large view it is kinda hard to navigate through the options and for that we need to modify display scaling.
Modify display scaling in Android Huawei Mate 9
Follow the steps below:
Pull the notification pulldown from the top of the screen and tap the cog icon 
Now choose Display
Simply go through → View mode
Choose Small, Medium or Large
Tap on Apply to confirm
Note: A minor reboot to your phone will be made in order to make the new settings work. However, for font size go to Settings > Display.