Fortunately, we have found a way to enter developer mode in Honda Civic 2017 and now you can root & install apps on your Honda Civic 2017. Honda Civic 2017's owners have been trying to enter developer mode for so long but they don't have to worry now.
So, if you own Honda Civic 2017 then you must read this article because in this article you will learn to enter developer mode and enable USB debugging though it.
How to Enter Developer Mode in Honda Civic 2017
We have been putting our best to give you best Android tutorials so far, but this time we thought to do something different. We decided to compile a thorough guide for Honda Civic 2017 owners because Android is installed by default as its operating system.
To enter developer mode, you need to follow these steps:
Actually it is a trick to enter developer mode in Honda Civic 2017
Go to Home → Settings → System → Detail information
Now, in Android Settings, click About
Click the Build Number 7-8 times
You will see Please enter a passcord where you will have to click top 4 items in order 1, 4, 2, 3 (this is the trick) which will unlock the developer mode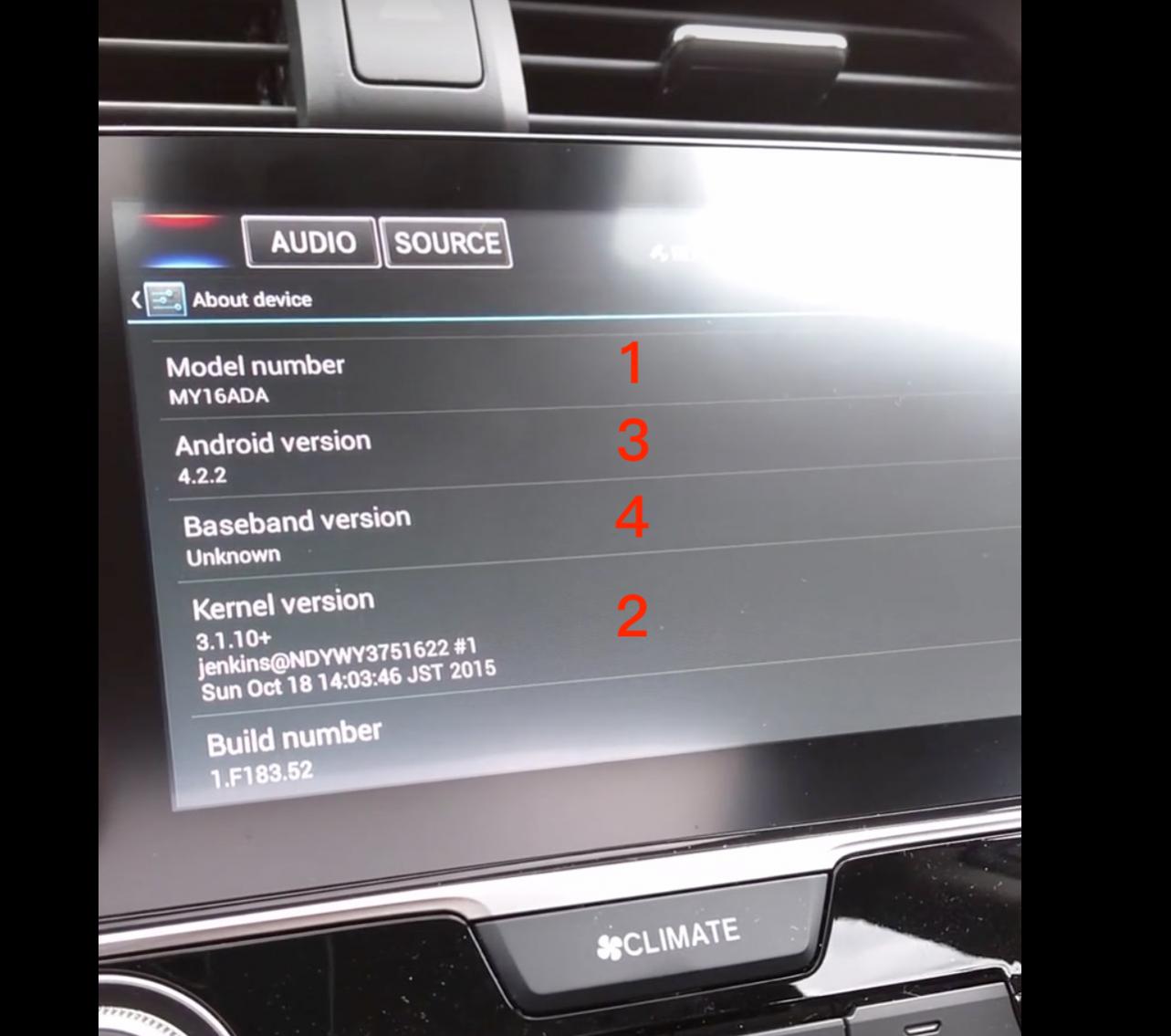 That's how you will be able to unlock developer mode in Honda Civic 2017.
How to enable USB Debugging in Honda Civic 2017
Once you unlocked developer mode, you can easily enable USB debugging mode as well.
In Android Settings → Developer options
Just tap to enable USB debugging in Honda Civic 2017
Do comment below if you have any problem while entering in developer mode on Honda Civic 2017.