If you are looking to know more about Samsung Galaxy S5 structure or if you have been using Samsung Galaxy S5 then you will probably like this article about adding an additional layer of security in your Galaxy S5 i.e, Fingerprint Locker. So, if you want to add a powerful security locker on your Galaxy S5 then the fingerprint locker will be the best solution for you.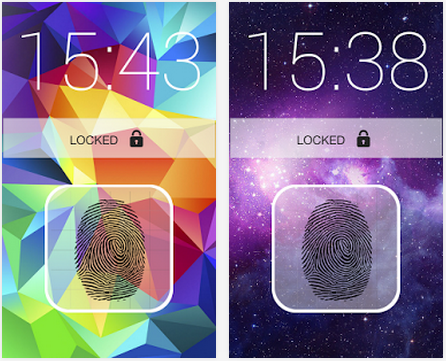 Galaxy S5 Fingerprint Lock is a free Android screen locker great application. That will add a layer of security and scan your thumb and unlock the screen. Every single option in the settings menu is customizable even you can customize the time for analyzing fingerprint. So, are you read to be prepared to Galaxy S5 with modern style locker. Fingerprint scanner lock that actually works as a lock screen and you can use your own wallpaper. You can choose S5 wallpaper or your own. S5 fingerprint lock scanner is a free fun app and I can guarantee that it won't do any harm to your device and enjoy with your friends.
Remember: This app does not actually scan your finger print. It's just a prank. Looks very realistic and convincing! To unlock screen please tap "locked" and then scan your finger
Comment below your opinions.