Having a screen lock on your Android device means that your Android smartphone/tablet is safe, secure from unauthorized users. In this way, those who are looking for best Android screen lockers for their Android device they can find the best Android locker apps below in this article. However, we have already published an article about Android pattern lock apps because pattern locks have been used in most of new Android device because of its lightweight-ness and flexibility.
Best Android Locker Apps
GO Locker for Android
Go Locker is one of the best Android screen lockers out there. Using this you can go to SMS messages, call logs and control the music player, all from the Lock Screen. With GO locker for Android you can easily display current weather with live animation effects on lock screen. Add widgets that you like to have on lock screen and quick launch apps directly from the lock (Compatible for all Android Versions). GO locker provides strict security protection with pin, pattern and gesture.
Screen lock for Android
Lock screen for Android is a simple Android app that can help you directly by clicking on the phone screen to lock the screen. Not need to click the phone lock screen button at all. You don't need to hit the phone lock key because often this key operation can be easily damaged.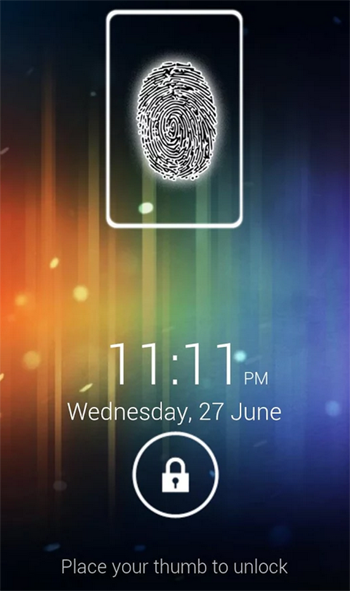 Fingerprint Screen Lock ICS
Fingerprint Screen Lock ICS is the best fingerprint lock for any Android device now made available on Google Play. All you need to do is to install the finger print lock application and you will get the screen locked mode and it looks very attractive and it shows you current time and date with the same look and feel of Ice cream sandwich OS.
Pattern Password Screen Locker
Set pattern password to lock the screen and unlock the screen. It can help to avoid accidental touches on your smartphones and secure your privacy in Android devices. Come to set your own pattern password for your Android. So to get Pattern Password Screen Locker Android app, click here.
Locker Master Screen Lock for Android
Locker Master is a good screen locking program/application for Android smartphones/tablets out there. With Locker Master you can lock your smartphone to your own style. Discover one of the world's most amazing locker screen.
Features
Various interesting, live and stylish themes
Various unique and creative unlocking methods
Amazing sidebar navigation
Change your general settings and customize your app quick launchers
Able to show unread SMS messages and missed calls on locker screen
Animated live weather and weather forecast on locker screen (Weather information provided by The Weather Channel)
iOS7 Pin/Pattern lock screen
Able to display third-party app notification on locker screen (include Google +, Facebook, Twitter, WeChat etc.)
Built-in flashlight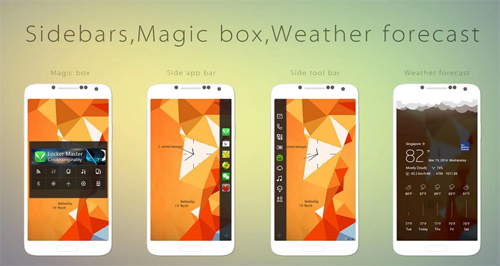 Holo Locker for Android
Holo Locker is simple and fast lock screen replacement, based on stock JellyBean lock screen. Holo locker is not a theme for Go Locker, or any other locker but its a screen locker itself.
Features:
Enable/disable Holo Locker
Support system security lock
Customizable text color
Emergency unlock
Enable/disable vibrator
Change screen orientation
Hide status bar
Disable status bar
Galaxy Locker for Android
Galaxy Locker is a mirror of screen lock for Samsung Galaxy devices, which includes Galaxy devices i.e, Galaxy S5 Particle, Galaxy S4 Lens Flare, Galaxy Note 2 Ripple unlock, Galaxy Note 3 watercolor unlock, support for shortcuts, notifications, personalized signature, and built-in a wealth of customization options, such as custom fonts, custom alignment, custom operators and so on …
Espier Screen Locker 7
Espier Screen Locker 7 is a screen locker for Android that gives your Android smartphone/tablet an Apple's like flat style. By using Espier Screen Locker 7, you can set the simple passcode for your device, and easily browse the latest information from other apps, or quickly activate the camera to capture the beautiful scenery. It can show the unread text messages and other notifications from third-party apps on the locked screen if you use Espier Notification.