Do you wonder that why would you want to enable parental controls on Google Play store? Well, you are not the only because these days people upload some adult/18+ apps on Google play store. Yep, Google does care about our children by adding a really great feature to its google play store i.e., Content Rating.
Content ratings for apps and games help you understand an app's maturity and whether your child should play or not. That simply means who can install those apps and games depending on their age. The content rating is the responsibility of app developers and the International Age Rating Coalition (IARC). The content rating feature have made our children's life secure and all we have to do is to enable parental controls on Google Play store by just tapping an options in settings.
How to Enable Parental Controls on Google Play Store
We know that Google play store is gigantic place with millions of Android apps and games. Depending on kids' maturity, these apps and games first go under review from International Age Rating Coalition to see if they are kid friendly or not. Some games are not kids friendly i.e., contains blood, violence, etc.
Today, we all knows kids love playing games online and even on Android smartphones but it doesn't mean that we should hand over our Android devices to kids just because they are enthusiastic to games. But sometimes violent games, and inappropriate apps came up in related apps area if the parental controls is not enabled on google play store which may affect your kids mentality if your child come across the border of violent apps, you know what I mean.
So, it is better to give your kid an Android smartphone but on the other hand you also should take care of things that you may not want your kids to get involve with. That's why you must enable parental controls on Google Play store if you haven't enabled that yet.
Steps to Enable Parental Controls on Google Play Store
Following are the steps that you can follow to easily enable parental controls on Google play store:
First of all, go to Google play store tap on the hamburger

menu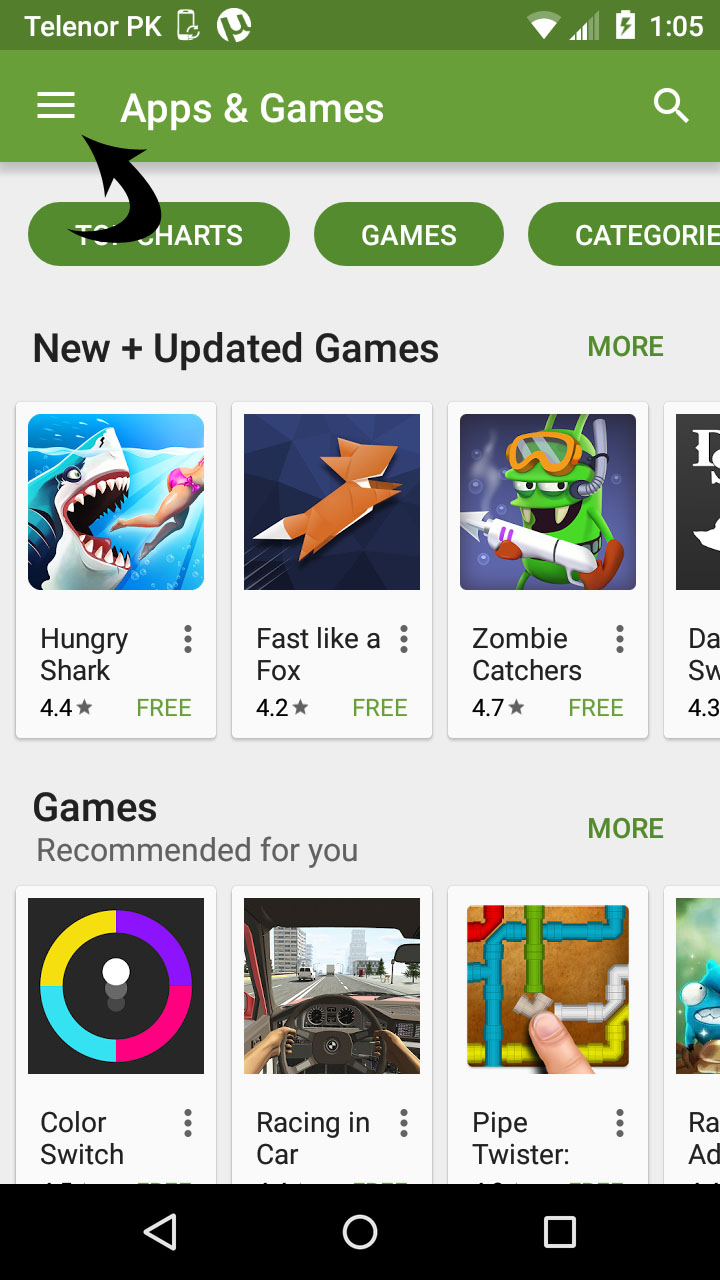 Click on Settings from the drop down options (image)
Scroll down to see parental controls tap on it (this one)
Just turn on the toggle by tapping over it
After tapping you will have to enter PIN code that you can use to control parental control settings (image)
Kindly, select the age for which you want the appropriate content on Android play store when searching (image)
Just tap over the age for which you want the content to be displayed (image)
All set and ready to go. 🙂
Notice that you have to follow the same steps on all your devices to enable parental controls on all devices because even if you have one Google account running on all devices, these settings will be applicable to one specific device only.