One of softstribe's reader were having problem downloading Android apps in his Android 4.2.2 JellyBean. When I just figured out and solved the problem, I thought to write an article about the issue and how to solve it right away.
Let me elaborate it a little more about the error. When he tries to install Android app from Google Play Store he gets the following error:
Error retrieving information from server.[RPC:S-5:AEC-0]
Error while retrieving information from server rpc s-3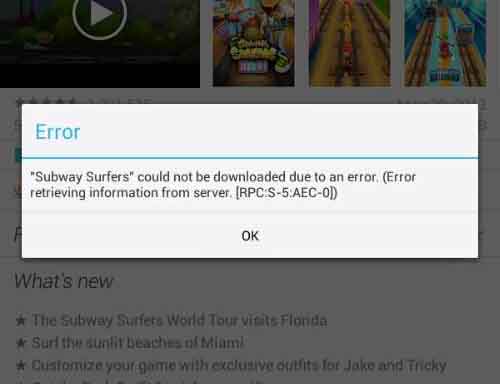 Error Downloading Apps in Android 4.2.2 JellyBean
If you are using Android and having the same issue with your device then you can try this quick solution. Here is how I solved this issue:
Navigate to Settings → Applications → Manage Applications → All
Here on the screen you need to scroll down and look for Google Play Store
Once you find this app in the list open it and hit the button Force Stop, tap OK, and finally Clear data, and tap OK
Now, go back and get back to the applications list
Again look for Google Service Framework from the apps list
Open and hit the button Force Stop, tap OK, hit the button Clear data, and tap OK
Whoa, now simply reboot your device and check if this method worked.
Don't worry, this method is all you need to do. Feel free ask anything in comments below.
Congrats, you can now start downloading apps and continue enjoy with your Android device.